Clothes for grown-up women - that will make you feel as good as they look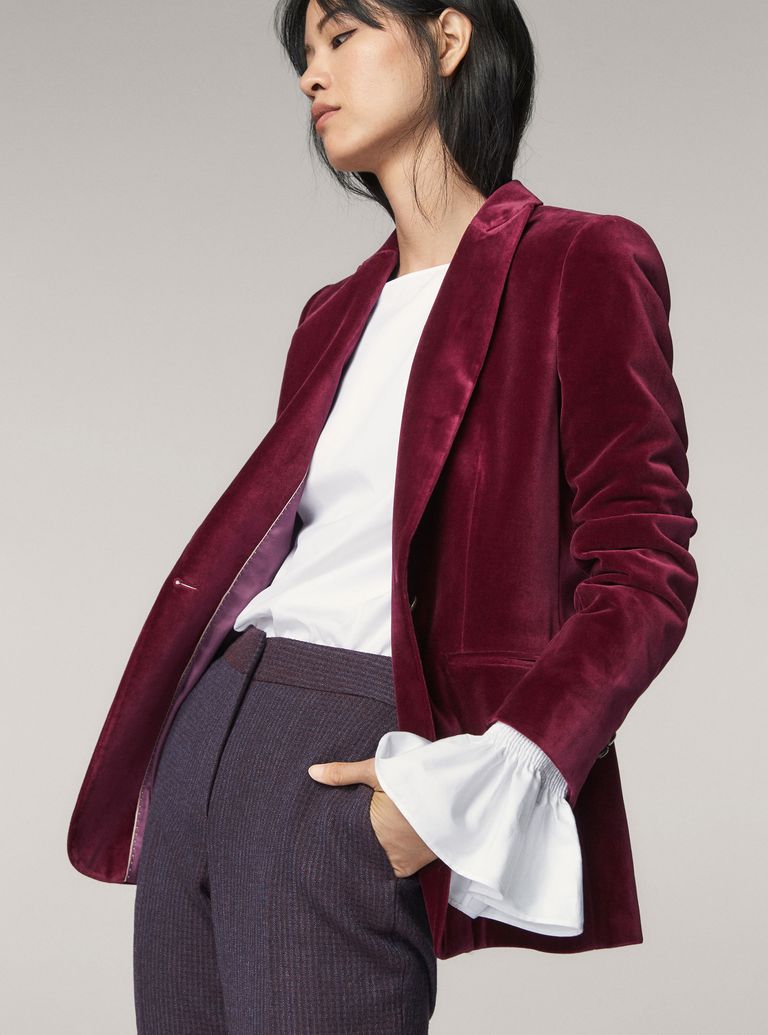 Your fifties could be your most stylish decade yet...
Entering your fifties, you're more certain in yourself than ever and know what suits your body shape. However, some women still feel that the only fashion choices are boring blouses and shapeless sweaters.
Now is the time to say no to fussy fads and unflattering cuts and embrace what looks good for your figure and colouring (as your skin and hair tone may have have changed over the years).
Needless to say, confidence is key to pulling of any style in any decade, but it's particularly important when dressing in your fifties. This is the time to refine your style and invest in tailored and timeless pieces (that accentuate your best bits while flattering the parts you may feel less inclined to bare).Clothes for older women needn't be dull!
MORE:These strapless yet supportive bras will solve all of your party wear problems
You may think your fifties are the time to stop (buying into trends, but that's not the case. It's only a matter of discerning which items suit you best and don't date quickly.
It may also be the decade when you're happy to invest in staple pieces. There's no shame in spending that little bit of extra cash on black trousers, a smart work dress or a silk shirt, if you are going to wear them time and time again. And if you haven't already, it's time to start building a capsule wardrobe with pieces that easily mix and match. Get the basics right and you'll be set for every occasion, whether it's a wedding or a last-minute work engagement.
Not sure where to start? Read on for our favourite finds every fifty-something should snap up to look and feel great…
Clothes for older women
Silk shirt, £69, & Other Stories
Every woman, no matter her age, needs a timeless white shirt to see her through any occasion. Team with a pencil skirt and comfortable heels for work, or dress down with a pair of classic blue jeans. BUY NOW for £69
Keira Trouser, £99, Hobbs
You won't regret investing in a well-cut pair of work trousers, especially if they're as smart and flattering as this pair. This would look effortlessly chic paired with the white silk shirt, or a subtly printed top for a more colourful look. BUY NOW for £79.20
Ralph Lauren Jersey Top, £35, John Lewis & Partners
A boatneck looks good at any age, so it's worth investing in a few tops in your fifties, especially if you're feeling self-conscious about wearing V-necks. There are plenty of black, blue and grey numbers on the high street, but this sizzling red top stands out as a must-have for any wardrobe. BUY NOW for £35
Pure Collection Cashmere jumper, £150, John Lewis & Partners
If you haven't already, now is most definitely the time to invest in your very first piece of cashmere for your wardrobe. And where better to start than this chic but slouchy option from John Lewis? It's the height of sartorial luxury and will elevate any outfit, be it jeans and boots, or a midi skirt and heels. BUY NOW for £150
Silk tie waist dress, £149, Jigsaw
A tie waist can help you hide a multitude of sins around the waistline, creating a flattering silhouette no matter your figure. We love this occasion wear dress, that would be perfect for a wedding, day at the races, or any other more formal event. Plus, it's been reduced to half the price, making it practically a bargain! BUY NOW for £149
Fitted blazer, £24.99, H&M
Every fifty-something should have a trusty, go-to blazer in their wardrobe, and this H&M one is a brilliant neutral pick. A blazer will dress up any outfit and ensure you look professional and sophisticated - even if you only match it with a white t-shirt and jeans. BUY NOW for £24.99
Spot midi skirt, £35, Marks & Spencer
A midi skirt is a fail-safe outfit option, and can be easily paired with a jumper, shirt, or t-shirt. It's flattering for 50+ lady in the same way that it's flattering for just about anyone! Plus, if you're not so keen on baring your legs in the hot summer months, this is a great way to get around it and still stay cool. BUY NOW for £35
Denim boilersuit, £109, Mint Velvet
An easy jumpsuit is ideal for mornings when you just don't want to think about what to wear. This denim option from Mint Velvet is totally 70s-chic, but looks super modern too. The brand advise rolling up the cuffs for a really on-trend look - and we agree. BUY NOW for £109
Red suede heels, £39
Nothing says confidence like a pair of heels - an even better, a pair of standout red heels. These Office ones are subtle enough for work, but still look incredibly smart. They're also a mid-heel, meaning you don't have to punish your feet in stilettos all day - comfort is certainly one of our main concerns as we get older... BUY NOW for £39