Viola Davis' dramatic, white feathered cape is the best thing we've seen at Cannes
We're obsessed with Viola's glamorous look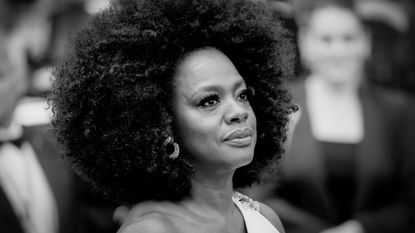 (Image credit: Getty Images)
Viola Davis rocked the Cannes 2023 red carpet with a fabulous white feathered look while attending for her new film, Monster.
The Cannes Film Festival is, undoubtedly, one of the most underrated fashion events of the year. Every year, attendees gather in Cannes, France, to celebrate a wide collection of new movies that are set to come out the following year, all yearning to earn acclaim and praise from colleagues and peers in the film industry. Needless to say, the pressures are high - and so are the sartorial looks we get served by celebrities each year.
Viola Davis, who was recently hailed a "living legend" by Jennifer Hudson, gave a perfect example of how to dress for the Cannes red carpet, showing up last night in a dramatic, glamorous white feathered cape.
While attending the premiere of Monster, the actress wore a gorgeous white dress, complete with a one-shoulder neckline that boasted an elegant collection of gemstones. The accessories, though, were where her look really shined - she wore a dramatic, billowing feathered cape, which consisted of hundreds of feathers that added an amazing textural accent.
Viola also wore a pair of white platform heels that gave a little height to her look, she also sported some elegant diamond and sapphire earrings for a pop of sparkle.
For her beauty routine of the evening, the L'Oreal Ambassador wore a glossy nude lip, as well as a simple smoky eye with some false lashes to really up the glamor.
---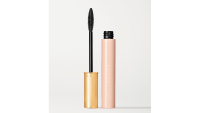 Gucci Beauty's Mascara L'Obscur in Eve Black, $35 (£30), Net-A-Porter
With a slick, buildable formula, Guccia's mascara will help give you thick, bold lashes without clumps just like Viola! The packaging couldn't be prettier too - a mirrored gold and pink boudoir-inspired tube.
She also posted her look to her Instagram, thanking everyone for their help and creativity while putting together her glamorous red carpet look for the evening. "Felt like a Queen with her King! Thank you @maisonvalentino and of course @lorealparis," she said in her caption, thanking Valentino for constructing her dress and L'Oreal for her soft glam makeup look.
On the red carpet, she was joined by her husband, actor Julius Tennon, who sweetly walked hand in hand with her while entering the theater to view Monster.
Viola's fans expressed their love for her glamorous look, with some calling her "royalty" and others simply praising the A-list actress for her beauty and poise.
"Truthfully, you guys represent what royalty should be ❤️," one person commented under her Instagram post.
"I said it once, and I'll say it again I love Viola Davis ❤️ she is just amazing," another said.
Other A-list celebrities such as Jennifer Garner, Niecy Nash, Michelle Pfeiffer, and Tracee Ellis Ross commented on her photo, singing her praises and emphasizing how amazing she looked.
Madeline Merinuk is woman&home's US lifestyle news writer. She covers celebrity, entertainment, fashion, and beauty news but is also obsessed with internet trends - you can find her reciting trending TikTok sounds out loud at any given time.
After winning multiple student journalism awards for her investigative work, she graduated from Hofstra University in 2021 with a B.A. in Journalism. After graduating, she worked at today.com, the digital site for the Today Show, where she wrote pop culture news and interviewed big-name personalities like Emily Ratajkowski, Haley Lu Richardson, Emma Corrin, and more.
Her personal interests, in no particular order, are: cheese, Joni Mitchell, reading, hot yoga, traveling, having multiple chapsticks in every handbag at all times, and dancing to ABBA songs as if she were in the Mamma Mia movies.