Is this high street store Holly Willoughby's secret shopping destination?
The fashion queen of daytime TV loves this brand - and some of her favourite pieces are in the sale!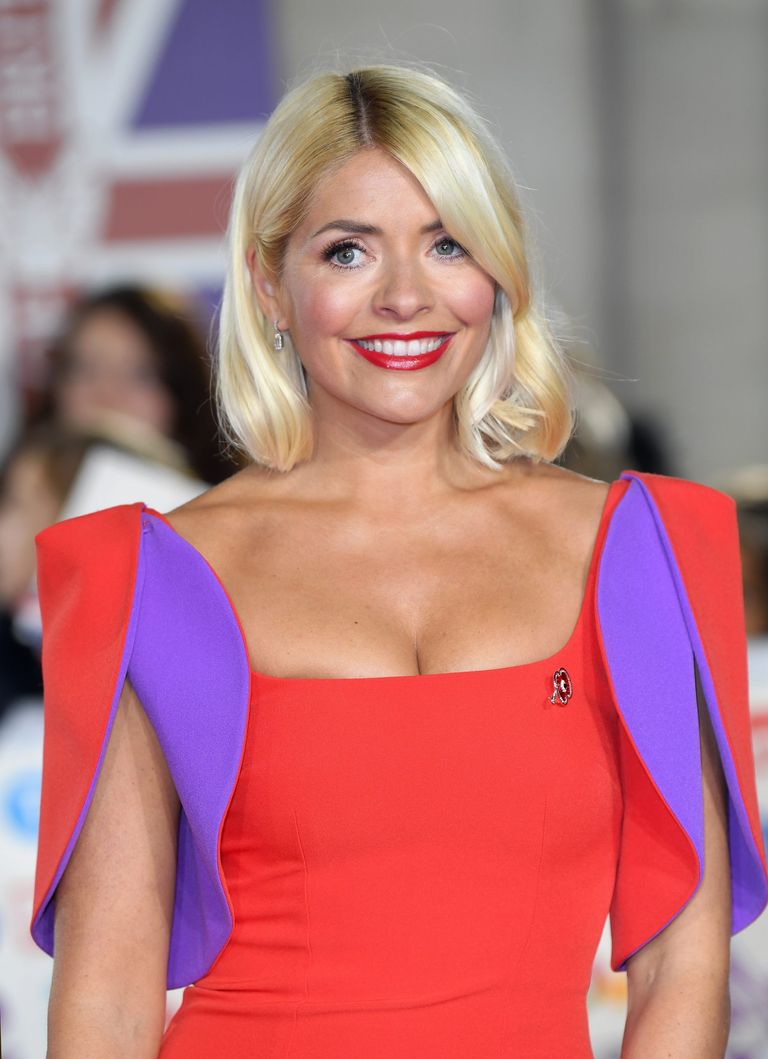 If there's one star that gives us wardrobe envy – it's This Morning presenter Holly Willoughby.
But if you thought the blonde beauty was dripping in designer fashion, think again. Holly's high street shopping secret has recently been revealed – she simply loves Phase Eight!
Want to copy Holly's style?
We've got the rundown on her most stylish Phase Eight looks and some of them are even in the sale.
Back in August Holly wore this printed Maya dress and fans went crazy for the moody bloom print, peplum hem and flattering tie neckline with one of her followers commenting that she'd followed in the presenter's footsteps and ordered the dress for a wedding. Now that's what you call an influencer!
Make like Holly and pick out the pastel shades for matching your footwear and accessories.
SHOP NOW: BUY THE MAYA DRESS FOR £75
Next up, Holly vamped it up for Halloween with the Mel Fit and Flare dress. Its super soft fabric hugs the silhouette and it's perfect for both day and evening teamed with either heels or knee-high boots like Holly.
We love how she's top-to-toe tonal in the outfit – a definite trend for Winter 2019! Want to add more layers? A fur coat will complete this look nicely.
SHOP NOW: BUY THE MEL MIDI DRESS FOR £99
Then just this week Holly paired this check skirt from the brand with a simple grey roll neck. Phase Eight claims the classic print and high-waist fit of this skirt bring a touch of timeless elegance to the look and Holly's fans clearly agree with several commenting how elegant she looked in the belted style.
There's a running theme with Holly's tonal looks but if you want to switch it up, try a colour pop heel like pink or blue to give this outfit a little lift.
SHOP NOW: BUY THE CHECK A-LINE SKIRT FOR £85
Well our shopping basket just got bigger...