Lorraine's blue Marks & Spencer shirt is the wardrobe staple we all need in our lives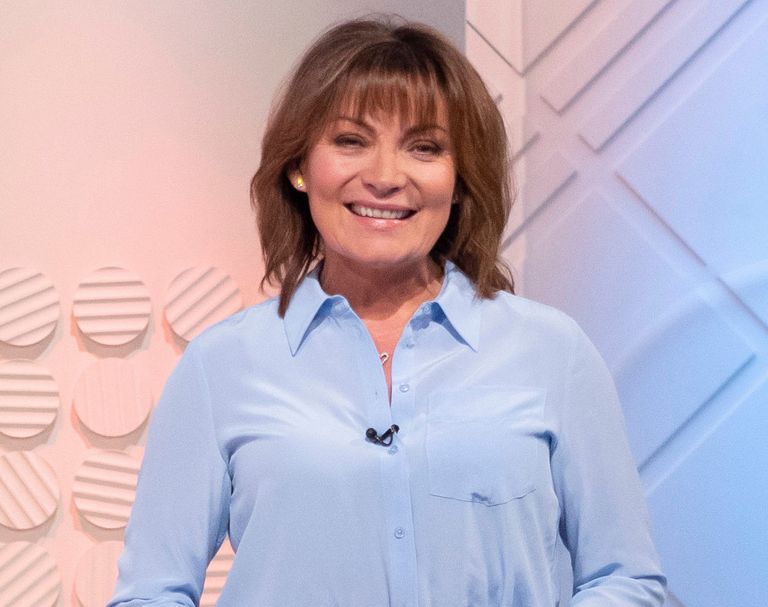 (Image credit: Ken McKay/ITV/REX/Shutterstock)
By Amy Hunt
It's that time of year when many of us are eager for a fresh starts in all aspects of our lives - at home and at work.
One part of our lives that regularly needs sorting and is our wardrobes, which can easily get messy and disorganised.
One way to do update yours is by creating a capsule wardrobe, full of timeless, quality pieces that can easily be mixed and matched.
And if you're looking to start your own, the perfect place to begin could well bethis stunning blue Marks & Spencer shirt, worn by Lorraine Kelly on a recent episode of her morning show.
The 59-year-old presenter wore the gorgeous tailored shirt on Monday, pairing it with some black cigarette trousers from Karen Millen, and some silver Ted Baker heels.
It's one of the presenter's most affordable wears ever, with the shirt on sale at M&S for just £25. We reckon the long-sleeve shirt is a perfect wardrobe staple, as it's so versatile it'll work with almost any look you want to create.
Style yours with a plain black pair of trousers or jeans like Lorraine, or mix it up by wearing it with a stylish midi skirt, pencil skirt, or even dungarees.
It works equally well dressed up or down - it would look brilliantly chic for a day at the office, or a Sunday spent walking the dog.
And best of all, there's not many items of clothing more timeless than a straight-forward shirt, guaranteeing your purchase will work for years to come.
But don't just take our word for it! Lorraine's social media followers were also huge fans of the look, with one commenting on it saying, 'Loving your outfit ♥️'.
While another said, '👏 😍😍 Perfect!! X', and a third fan wrote, 'Love this look. Looking gorgeous Lorraine 👏🏼👏🏼👏🏼'.
You can still buy the Marks & Spencer shirt online here, or get your hands on one at your local store.
And if you're not totally convinced by the powder blue shade Lorraine is sporting, you can also pick the shirt up in two different colours, a pale pink and a khaki.
So will it have a place in your closet?