Marks & Spencer's wrap dress of the week is selling out fast!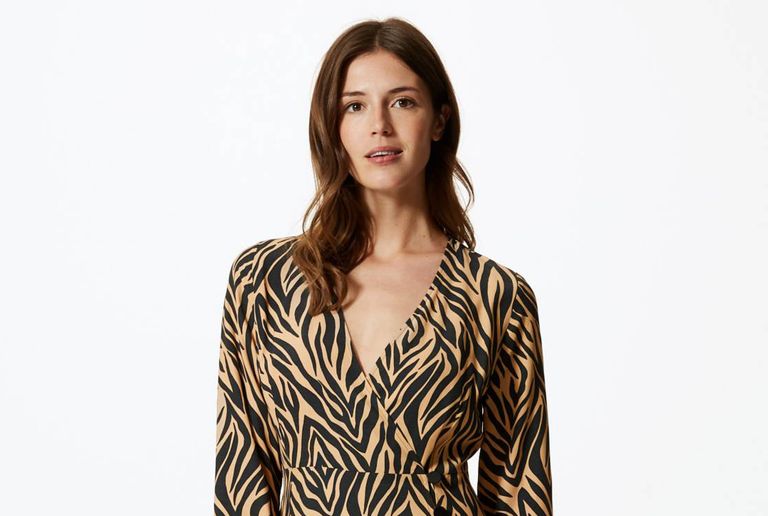 (Image credit: Marks & Spencer)
By Amy Hunt
Mark & Spencer rarely get it wrong on the fashion front, and this week is no exception, as they debut their 'Dress of the Week' for the first time since before Christmas.
Their dress of the week is an item they predict will prove very popular with customers - and we couldn't agree more this week.
Yesterday, M&S posted on their Instagram that this week's pick is a stunning animal print midi dress, a new take on the print trend which has been dominating the high-street over the last few months.
The gorgeous wrap dress, which comes with long sleeves (perfect for winter), is only available online, and selling out quickly.
At the time of reporting, it had sold out in sizes 20 - 24, with many of the other available sizes low in stock. So if you want it, you better hurry!
Shoppers on the Marks & Spencer Instagram seemed totally taken with the animal print piece, with one writing, 'I think I need this dress'.
And another keen customer revealed, 'Just ordered my dress 💕'.
And while the longer-length of the dress makes it a perfect pick for the colder months, we reckon this number could be accessorised to work all year round.
Buy Marks & Spencer animal print midi dress, £49.50, here
Pair with with boots - and tights, if you want - when it's chilly outside, or opt for a simple pair of white trainers for a funky edge to your look.
You can also follow Marks & Spencer's lead with styling the dress, by wearing it on top of a jumper, top or sweatshirt, to change up the outfit altogether.
In the summer, it would also look equally fabulous with some simple heels or sandals. Pair with with some gold jewellery and you're good to go!
The animal print dress is on sale for just £49.50. If that's more than you might usually spend, it's worth bearing in mind that item would make for a perfect statement piece in your wardrobe - ideal for wearing to a formal work event or a relaxed day out shopping.
So will you be treating yourself this January?