Holly Willoughby stuns in £650 floral dress - here's where you can steal her look from just £28!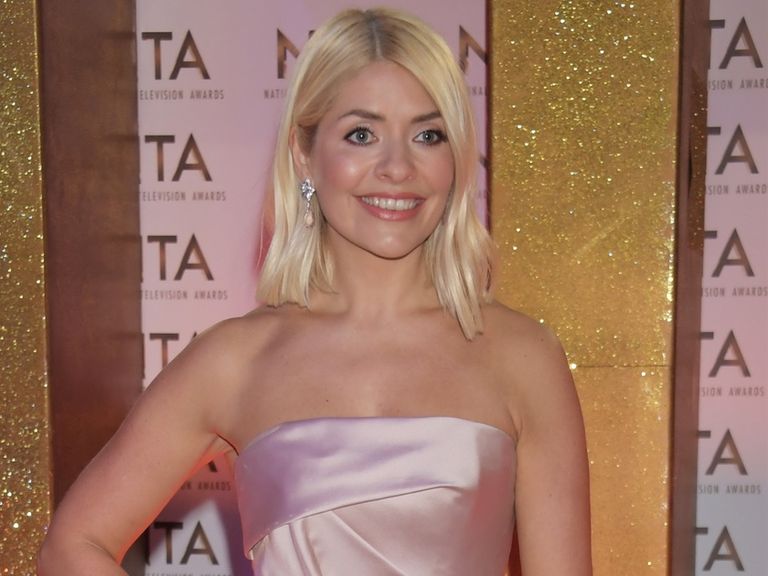 There's no denying that Holly Willoughby's outfits are one of the many highlights of This Morning.
And so we were looking forward to seeing Holly Willoughby's dress today on This Morning!
Ahead of the ITV show on Wednesday (16 September), Holly, 39, took to Instagram to show off what she'd be wearing as usual, opting for a beautiful 'wildflower' print dress from luxury brand Goat Fashion.
She captioned her daily fashion photo, 'Morning Wednesday... see you on @thismorning at 10am! Looking forward to having some giggles with the wonderful #michaelmcintyre ... Dress by @goatfashion.'
Holly Willoughby dress today on This Morning
Holly's followers were quick to flood her with compliments, with one writing, 'This is a beautiful dress. Very classy.' Another said, 'Loving the dress, lovely autumn colours'. And a third added, 'Love you whatever you put on.'
However some of the mum-of-three's followers pointed out that the dress costs £650 to buy. One said, 'Why do you have to wear such expensive clothes? Try wearing clothes that are accessible to women who don't earn a salty like yours.' And another wrote, 'Beautiful dress. But £650, a bit out of my price range.' So we've found a couple of options for you to steal Holly's look for much less!
Dupe of Holly Willoughby's dress today:
First up is this gorgeous floral midi dress from Ghost, which also comes in blue. At just £129, it's a huge saving compared to Holly's Goat version.
SHOP NOW: Floral midi dress, Goat, johnlewis.com, £129
Or, for an even bigger steal, Dorothy Perkins have this satin wrap dress for just £28.
It's hard to believe but Holly recently admitted that there was a time when she wasn't so fashionable. Speaking to Red, she explained, 'For a long time, I was pretty clueless. There's a picture of me on the red carpet when I first started in TV and I'm wearing a brown belted cord skirt, a brown cord jacket, fishnet tights and a weird round toe shoe. What was I thinking? But I've grown to like clothes more the older I've got and I now recognise the importance of having key staples that fit well in your wardrobe.'