This is the £25 multi-tasking moisturiser Victoria Beckham relies on for glowing skin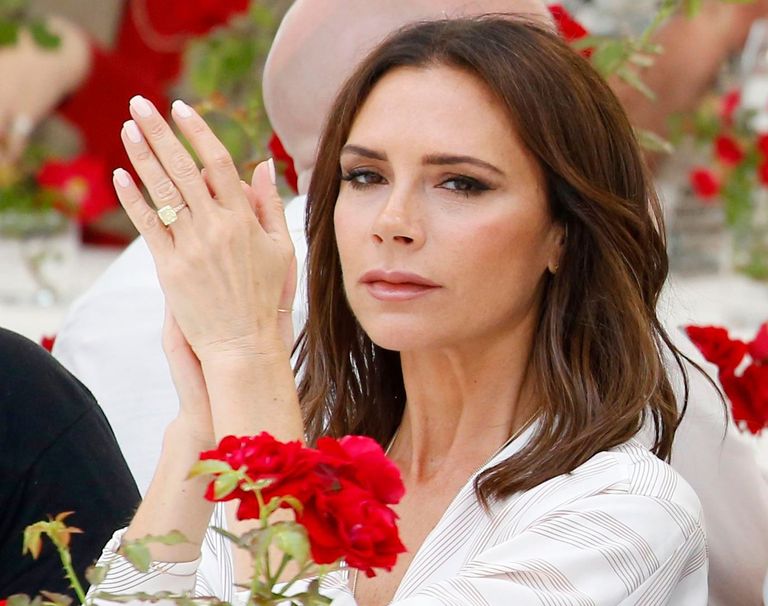 (Image credit: WWD/REX/Shutterstock)
By Amy Hunt
Victoria Beckham is as well known for her glowing, youthful, and line-free skin as she is for her inimitable fashion sense.
And according to The Sun, the mum-of-four's secret is a simple, £25 beauty buy available at your local Boots.
They revealed that Victoria reportedly loves the This Works In Transit Camera Close Up product, which acts as both a moisturiser, primer and mask.
The 44-year-old designer first revealed her love for the high-street product in 2014, posting a picture of it on her social media alongside the caption, "This really does work!"
Promising to "even, plump and brighten" your skin, customers can use the product at the end of the day as a rejuvinating mask, to moisturise their skin, or before they apply their make-up for a smooth and even base.
This Works advise customers to only apply the cream to dry clean skin - leaving you with an enviable, dewy glow. So it's no wonder Victoria Beckham loves it!
But it's not just Victoria who relies on the product for her busy days looking after her children, husband and her business.
Customers have praised the £25 three-in-one product in their droves on the This Works website. In particular, the cream seems to have provided huge benefits to older shoppers, who have claimed that it has eradicated fine lines and given them a smoother-looking complexion.
One happy shopper said, 'This In transit camera close up is perfection. I am 70 years old and this made my skin look 10 years younger. I have NEVER said that about any other product.'
While another agreed, 'Very impressed with this! I bought it as a primer. I am over 50 and it makes my skin look smooth and velvety. Foundation lasts beautifully. Will definitely buy this again!'
Victoria's skincare go-to is usually available to buy at Boots, but is currently sold out there online.
However, the item may well still be available in your local high-street shop. If not, the This Works Camera Close Up is also available on a range of other website.
Purchase here from Space NK, where plenty appear to be in stock. Or, buy yours from the This Works official website, found here.
Will you be picking one up? We can't wait to get ours!