Diptyque Black Friday: LAST CALL to finally become a 'Diptyque Candle Woman'
These are the Diptyque Black Friday and Cyber Monday deals you have been dreaming about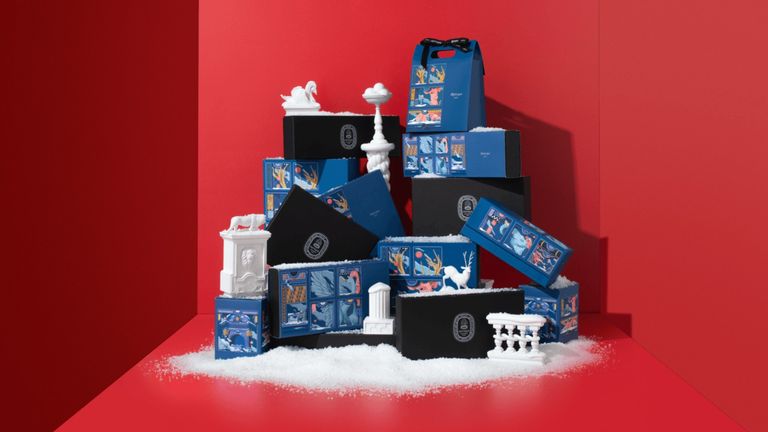 (Image credit: Diptyque)
The Diptyque Cyber Monday and Diptyque Black Friday sale is on - but ending very soon, so be quick if you're looking to buy!
If you've ever dreamed about being a Diptyque Candle Woman, then stop dreaming and start shopping because one of this year's most exciting Black Friday Beauty Deals is here with 15% off a selection of the Parisian brand's scented gorgeousness at Liberty London. If you want to really stock up, you can save £25 when you spend £100 on Diptyque at Space NK too. 
Do you know what I mean when I say Diptyque Candle Woman? Some of you are probably nodding, for those who aren't here's a brief summary. This is a woman you often see profiled in magazines, not famous exactly, but connected - oh yes. Impossibly chic, she wears understated black trousers that somehow don't look boring on her, men's cashmere jumpers ("I prefer the fit") and has a ridiculously beautiful home filled with - you guessed it - beautiful Diptyque candles in several of her preferred fragrances. 
Side effects of reading a profile with said woman usually include: Briefly considering a vegan diet, looking up farmhouses in the Cotswolds on RightMove and a desperate longing for, if not several, then just one perfect Diptyque candle. 
If this sounds familiar, or even if you have no idea what I'm talking about, news of  15% off at Liberty London this Cyber weekend may just be the nudge you need to embrace your inner DCW. As well as their beloved luxury candles, you can also snap up ultra-chic eau de parfums, body and skincare all with a tasty and pretty rare reduction in price. 
But let's face it, it's really all about those candles. 
View my pick of the best deals below... 
Diptyque Black Friday deals - quick links
Diptyque Black Friday deals: the best savings to buy now
Is the Diptyque Advent Calendar still available?
Now that many of us have moved on from traditional Christmas advent calendars to more exciting options like makeup advent calendars, jewellery advent calendars and even gin advent calendars, we've all been looking to splash out on one of the best beauty advent calendars on the market.
So naturally the fragrance-packed Diptyque Advent Calendar was one of the first on our wish lists. Unfortunately it is now sold out! But we suggest trying to make your own 12 days of Christmas advent calendar by grabbing a few Diptyque minis. Or even ask a loved one to do it for you so that you can wake up to a surprise everyday!
Here are a few of the brand's cheaper options that you could include...
Naturally this is just a small selection of the Diptyque Black Friday and Cyber Monday deals available at Selfridges and at Liberty London, and theres sure to be a fragrance, design or beautiful gift set to suit every one of your Diptyque Woman desires. 
We may never attain that country pile or perfect minimalist wardrobe - but we'll always have candles.