Glossier Cyber Monday 2020: These deals are so good you might as well admit defeat and get obsessed like everyone else
With up to 50% off, if you thought Glossier Cyber Monday wasn't for you it's time to think again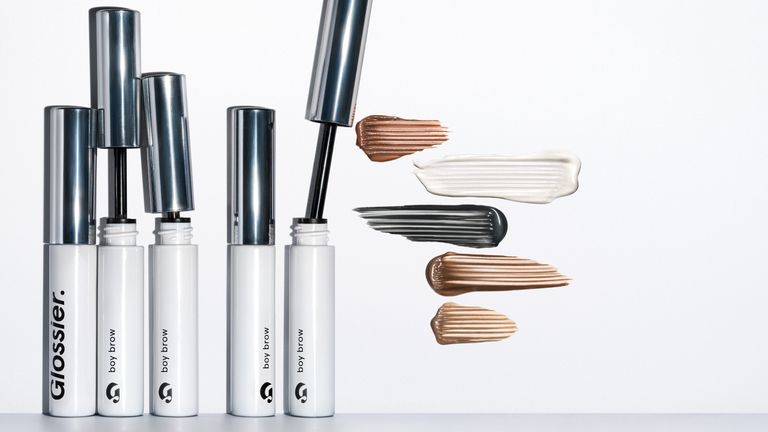 (Image credit: Glossier)
If you're interested in beauty, chances are you've heard of Glossier so will be intrigued by Glossier Cyber Monday 2020. then again I'd say there's also a decent chance you haven't actually tried any of their products. 
If this is the case, I get it! With Millennial-baiting product names and bubblegum pink bubblewrap packaging it's easy to think the cult US brand is not for you, but I'm here to tell you just how wrong you are. Oh, and to soften the blow of that haughty accusation with news of their excellent Black Friday Beauty deal. 
Until Midnight Monday 30th November Glossier are offering 25% off everything online and even bigger discounts up to 50% off some of their brilliant limited-edition gift sets. That's the most generous discount they have ever given - are you tempted to get involved yet? 
You should be, because the thing with beauty brands is they can only get so far with clever names and cute imagery. Many a hip brand has splashed onto the beauty scene then then dribbled back from whence they came once everyone got bored. But Glossier has gone the distance in an overcrowded market, converting hype into ultra-loyal customers who keep coming back because, simply, these products deliver. 
So if you've ever wondered what all the fuss is about Boy Brow, what on earth a Body Hero is anyway or why, at one point in 2016 you'd have to sell your first born child to get hold of a bottle of Milky Jelly Cleanser, now's the time to find out - and save some cash while doing so! 
Read on to discover my pick of  the best Glossier products to try with a juicy Black Friday discount. 
View the deals and discounts below... 
Glossier Cyber Monday quick links
Glossier Cyber Monday special sets
Glossier Cyber Monday hero products
There are plenty of other Glossier Cyber Monday deals worth your attention - far too many to mention here, but well worth perusing here  with that juicy discount.
Just please don't blame me if you develop a full blown Glossier obsession and end up on everlasting waiting lists for their next 'drop'. 
You have been warned.