Glossier Black Friday and Cyber Monday 2021: These deals are so good you might as well admit defeat and get obsessed like everyone else
If you thought Glossier wasn't for you it's time to think again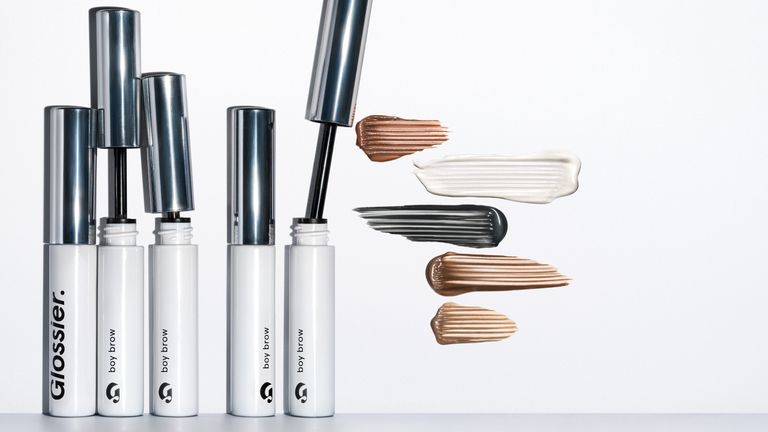 (Image credit: Glossier)
If you're interested in beauty, chances are you've heard of Glossier so will be intrigued by Glossier's Black Friday and Cyber Monday deals for 2021.
With Millennial-baiting product names and bubblegum pink bubblewrap packaging it's easy to think the cult US brand is not for you, but I'm here to tell you just how wrong you are.
Last year Glossier offered 25% off everything on their site plus discounts up to 50% off some of their brilliant limited-edition gift sets. That's the most generous discount they have ever given–and we're hoping to see some again this year.
Shop the Glossier Black Friday and Cyber Monday sales
Glossier Cyber Monday quick links
Glossier Cyber Monday special sets
The 3-Step Skincare Routine £26.25 £43 (£16.65) | Glossier  A perfect intro to Glossier skincare this combines the Milky Jelly Cleanser, Balm Dotcom for lips and priming moisturiser. With a 39% discount this would make a fab present (or self-gift for you!)
The Complete Body Hero Collection £69 £44.25 (save £24.75) |Glossier Glossier's Body Hero is a cult favourite, and this combines the original oil body wash, with a moisturising body lotion, eco-friendly exfoliating body bar and dry oil mist for extra nourishment.
Colorslide Duo + Blade £30 £15 (save £15)| Glossier These non-drag eye pencils caused a sensation when they launched for their beautiful textures, fun colours and superior staying power. Choose any two colours with 50% off and they'll throw in this chic sharpener too.
Smells Like You Set £61 £39 (save £22) |Glossier A very classy combo with Glossier's multi award winning debut fragrance, You EDP and scented hand cream. Both have the same warm, creamy and subtle fragrance designed to enhance your own natural scent. 
Milky Jelly Cleanser + Futuredew  £38 £22.50 (save £15.50) | Glossier Everything you need to get glowing skin during the colder months. Glossier's signature creamy softening face wash, and unique serum oil hybrid that leaves a dewy sheen on the skin. 
The Core Lip Collection £35 £21 (Save £14) | Glossier One apiece of Glossier's huge selling lip products, including multipurpose Balm Dotcom, Generation G, a sheer matte lipstick and their brilliantly unsticky Lip Gloss. With 40% this is an absolute steal!
Glossier Cyber Monday hero products
Glossier Boy Brow, £14 £10.50 (save £3.50) | Glossier This is an icon for a reason - it's pretty much the perfect brow product. A little tube of gel with an even smaller wand that makes gappy or fine brows look fluffier and more defined but, crucially, still completely natural. The colours are great and the tiny tube lasts a mystifyingly long time.

Glossier Milky Jelly Cleanser £15 £11.25 (save £3.75) | Glossier The name alone is pretty tempting, isn't it? As promised this shapeshifts from a fresh gel into a creamy, oily milk as you wash. It cleans and softens without stripping the skin and thanks to that handy pump makes an ideal morning shower cleanser. 
Glossier Generation G £14  £10.50 (save £3.50) | Glossier It's nigh-on impossible to make a lip product that's not been done before, but Glossier managed it here with this sheer yet matte lippie. Think punchy colour with a blotted-down finish. A fun shade selection makes this a lovely gift or stocking filler too.
Glossier Body Hero Daily Oil Wash £15£11.25 (save £3.75) | Glossier Can you imagine what it would be like if someone took all the lovely things they put into face cleansers and made a body wash instead? Well, Imagine no more because here it is, with seven lovely oils, a rich  silky texture and top-brass skin softening powers. What a world!
There are plenty of other Glossier Cyber Monday deals worth your attention - far too many to mention here, but well worth perusing.
Just please don't blame me if you develop a full blown Glossier obsession and end up on everlasting waiting lists for their next 'drop'.
You have been warned.
As woman&home's Beauty Channel Editor, Fiona Mckim has tried more beauty products than she's had hot dinners and nothing makes her happier than raving about a brilliant find on womanandhome.com or her instagram grid (@fionamckim if you like hair experiments and cute shih-tzus)

Fiona joined woman&home as Assistant Beauty Editor in 2013, working under industry legend Jo GB, who taught her everything she needed to know (clue: learn about ingredients and employ extreme cynicism).
In a previous life, Fiona studied journalism back home in bonnie Scotland and honed her skills as a features writer at publications including Junior and Prima Baby, with a brief and terrifying stint on the showbiz pages of a tabloid newspaper in between. She's a skincare fanatic who can't resist adding an extra step to her routine, adores fragrance, has fun with makeup and never turns down the chance to test a new hair tool. Basically, she loves it all.

When not slathering herself in self tan or peering at a tiny ingredients list on a moisturiser, you'll probably find Fiona enjoying something to do with food - cooking it, eating it, cajoling her friends into trekking across London to try a hyped pop-up in a dirty car park.
Come to think of it, the hot dinners and beauty products are probably about even.