These innovative SPF powders are the multi-tasking make-up product you've been waiting for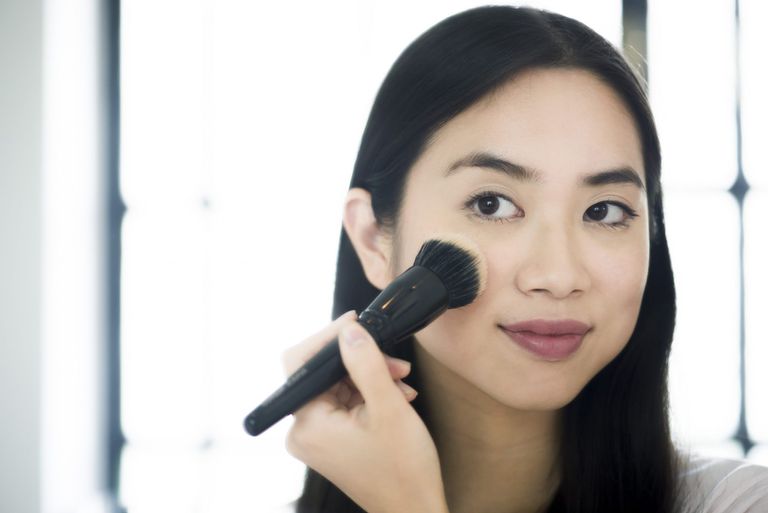 We've heard it all before: the sun is one of the main culprits when it comes to visible skin ageing. And yes, we've been told that we should be wearing sunscreen everyday, too.
But applying a greasy, heavily perfumed sun cream that makes us look like a waxwork as part of our beauty regime everyday is sometimes too big of an ask. Not to mention trying to apply make-up on top of it, too.
And while most moisturisers promise some sort of SPF protection, they usually don't cut the mustard when it comes to adequate protection from the sun's glare (well, here's hoping British summer time...)
According to advice issued by the British Association of Dermatologists, "SPF used in moisturisers are tested the same way as sunscreens, so an SPF 15 moisturiser should provide an SPF of 15.
"However, these formulas are less likely to be rub-resistant and water resistant, and most importantly are likely to be applied a lot more thinly than sunscreen. They therefore are unlikely to offer the same level of protection."
So how do SPF powders work?
SPF powders are the perfect halfway house between a sunscreen and a finishing powder. They can be applied quickly at the end of your morning beauty regime (or, depending on what type of person you are, they can be your entire morning beauty regime) and their handbag-friendly size makes them ideal for touch-ups when the midday shine begins to creep through.
In high summer, though, we recommend you use them in conjunction with a more protective formula. Every little helps.
We've rounded up four of the best SPF powers in the business
bareMinerals SPF30 Natural Sunscreen, £25
This handy brush applicator combines our favourite bareMinerals foundation with airbrushed sun protection. Buy it HERE.
Mineral Fusion Brush-On Sun Defense, SPF 30, £30.75
Made from natural mineral ingredients and boasting an oil-free formula, this brush-on sun protection is kind to skin and the environment. Buy it HERE.
Susan Posnick Brush on Block SPF 30, £28
This translucent powder promises sun protection without irritating even the most sensitive skin types. Buy it HERE.
Your Skin But Better CC+ Airbrush Perfecting Powder, £31
This powder offers broad-spectrum sun protection with a high coverage, lightweight finish. Buy it HERE.
See you at the (virtual) check out...