Panasonic Nanoe Vs Panasonic Nanoe & Double Mineral: which hair dryer is right for you?
Deciding between Panasonic Nanoe Vs Panasonic Nanoe & Double Mineral? We can help you make the right choice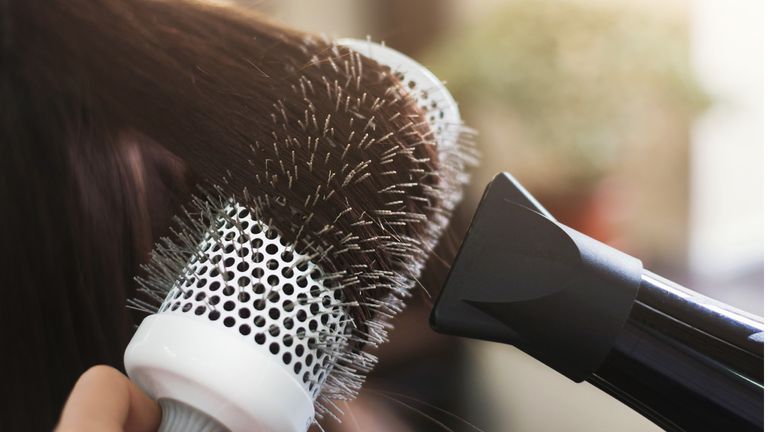 (Image credit: Getty images)
Whether you're looking for the best hair dryer to use at home, to give as a gift or for a salon blow dry, these dryers each have something unique to offer. In this Panasonic Nanoe Vs Panasonic Nanoe & Double Mineral guide, we'll explore the pros and cons of both of these devices.
Quick comparison
Price: Panasonic Nanoe: £59.99 vs Panasonic Nanoe & Double Mineral: £129.99
Power: Panasonic Nanoe: 2000W vs Panasonic Nanoe & Double Mineral: 1800W
Weight: Panasonic Nanoe: 600g vs Panasonic Nanoe & Double Mineral: 502g
What is special about the Panasonic Nanoe?
This hair dryer packs in an impressive amount of technology considering it's 'very affordable by 2020 standards' price tag. The main USP is the Nanoe tech itself, which takes microscopic water particles from the air, splits them so they are even smaller and sends them back into your hair to hydrate from within, along with frizz-busting ions.
It has powerful airflow that can be customised with one of three nozzles included in the box: A traditional concentrator, a sturdy diffuser for cradling curls and a unique quick-dry nozzle that splits the air into both fast and slow streams. The upshot of this is a blast that at once separates strands but still gives it some welly speed-wise for super-efficient drying. This quick dry function may not offer the smoothness of a concentrator nozzle, but shouldn't be an issue if you tend to go over dry hair with the best hair straighteners anyway.
Despite a slightly clunky appearance, this isn't heavy to hold, the two sliding switches on the handle are easy to operate and it offers a generous four heat settings and three speed settings.
Panasonic Nanoe Specifications
Added extras: Concentrator, diffuser and quick-dry nozzle.
Watts: 2000W
Cord length: 2.7m
Warranty: 2 years
RRP: 59.99
Star rating: 4/5
What is special about the Panasonic Nanoe & Double Mineral?
The Panasonic Nanoe & Double Mineral comes in at double the price of the Nanoe, but does improve on just about every aspect of its predecessor.
I say just about as one notable omission with this new model are the three styling attachments. The slim concentrator nozzle is the only one that remains, which does feel a shame considering the cleverness of the quick-dry attachment.
That aside, the Nanoe & Double Mineral is undoubtedly a step up. It's lighter by almost a full 100g and, along with the patented Nanoe technology, sends out double the ions from two mineral electrodes, which means an even smoother blow dry.
The main thing that elevates the Nanoe & Double Mineral from prior models is a whole host of shiny new heat settings. Where the Nanoe offered a not-bad four temperatures, including the cool shot, the latest device offers no less than six styling modes. There is hot, cold and then hot and cold, which alternates between the two for styling and setting. Scalp mode lowers the heat and ramps up Nanoe particles and skin mode gently sends out moisturising particles for your face, too. The final mode, Nanoe, intelligently detects the temperature of your environment and adjusts itself to suit – a nice addition for holidays or hot-day blow drying.
The Nanoe & Double Mineral also has a folding handle, which is highly unusual for a premium model and very useful for storage and travel.
See our full Panasonic Nanoe & Double Mineral hair dryer review
Panasonic Nanoe & Double Mineral Specifications
Added extras: Concentrator nozzle.
Watts: 1800W
Cord length: 2.5m
Warranty: 2 years
RRP: 179.99
Star rating: 4/5
Should I buy a Panasonic Nanoe or the Panasonic Nanoe & Double Mineral?
That depends on what kind of dryer you are. There is no doubt that the Nanoe & Double Mineral boasts many new features that justify the significant price jump, but the question is will you really use them?
If you are someone who only blow dries their hair intermittently and even then it's a basic point and blast job, the whizzy styling modes may be lost on you. In that case, stick with the older model and you'll still get the benefit of that moisturising Nanoe technology without a lot of buttons you'll likely never press.
That said, if it's convenience you seek, the lighter weight and foldable handle of the Double Mineral certainly give it an edge in that department.
If you are a fairly committed blow dryer and like to work your hair into styles, the intelligent styling modes should prove very pleasing. And anyone who is concerned with hair smoothness should find the double-ion factor of Nanoe & Double Mineral makes it a worthwhile expenditure, too.
As woman&home's Beauty Channel Editor, Fiona Mckim has tried more beauty products than she's had hot dinners and nothing makes her happier than raving about a brilliant find on womanandhome.com or her instagram grid (@fionamckim if you like hair experiments and cute shih-tzus)

Fiona joined woman&home as Assistant Beauty Editor in 2013, working under industry legend Jo GB, who taught her everything she needed to know (clue: learn about ingredients and employ extreme cynicism).
In a previous life, Fiona studied journalism back home in bonnie Scotland and honed her skills as a features writer at publications including Junior and Prima Baby, with a brief and terrifying stint on the showbiz pages of a tabloid newspaper in between. She's a skincare fanatic who can't resist adding an extra step to her routine, adores fragrance, has fun with makeup and never turns down the chance to test a new hair tool. Basically, she loves it all.

When not slathering herself in self tan or peering at a tiny ingredients list on a moisturiser, you'll probably find Fiona enjoying something to do with food - cooking it, eating it, cajoling her friends into trekking across London to try a hyped pop-up in a dirty car park.
Come to think of it, the hot dinners and beauty products are probably about even.