The most hygienic haircut to opt for after lockdown, according to a hairdressing pro
Snip snip ✂️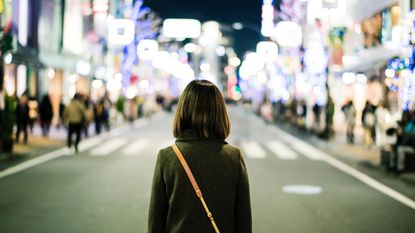 (Image credit: Getty Images)
With salons constantly opening and closing thanks to the coronavirus lockdowns of the past year, salon haircuts feel like a thing of the past.
Hair and beauty salons first closed back in March 2020 with the introduction of the first nationwide lockdown. Now, one year on, we're still living under restrictions. But with Boris' roadmap in place, things are set to change on April 12 2021, when hair salons will be open again for the first time this year.
And after months of waiting, counting down - and watching our feral tresses dry out at the ends and our brassy colours grow out down past our jawlines - we are ready for glossy, trimmed locks.
A professional stylist has revealed the most hygienic style to opt for post-corona - and we're all ears.
Tim Hartley, a former director at Vidal Sassoon, has highlighted that keeping hygiene at tip-top levels needs to be a serious priority in the world of hair and beauty.
Tim has suggested that we should consider much shorter options like bob hairstyles when our next cut finally comes around in order to cut blow-drying times in half and lessen the risk of spreading Covid-19. After all, learning how to style a bob is easy; all you need is some smoothing serum and a pair of the best straighteners (after applying heat protection, of course!)
"Salons are looking at ways to reduce the spread of Covid-19 in order to maintain a safe environment and still get the most fashionable styles. Reducing airflow and blow-dry times is the first point of call," said pro stylist, Sally-Kate Duboux.
"Longer, thicker hair types have a dry time of up to an hour, especially if a bouncy blow-dry is your go-to style.
"These lengthy styles are off the service menu in many salons due to the risk of contamination, making the wash-and-go style a service of the future," she told Metro.
The benefits of going for a 1920's-style bob don't stop there, though. Having less hair around your face and shoulders can mean that you're less likely to be batting it away from your eyes and touching your face.
Your locks will also be less likely to come into contact with your clothes, which germs can spread around your body less easily.