How long does it take for eyelashes to grow back? We asked the experts
Got sparse lashes and wondering how long it takes for eyelashes to grow back? The experts explain what you need to know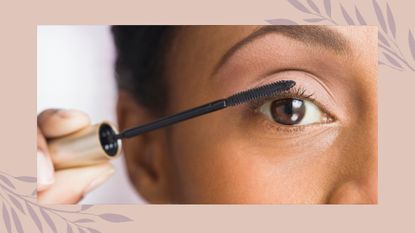 (Image credit: Getty images)
Wondering how long does it take for eyelashes to grow back? There's no one-size-fits-all answer, as it depends on a few different factors. But we've sought the advice of some of the industry's top lash experts to help clear the fog.
If you've noticed your lashes have been looking sparse, spotted more than usual falling out, and are intrigued by the best eyelash growth serums, it's good to remember that we all shed some lashes every single day. "Lashes fall out naturally at a rate of one to five lashes per day, the equivalent of 20% of your eyelashes every two weeks," explains Shavata Singh (opens in new tab), celebrity brow and lash expert. "However, this can be accelerated with the presence of an autoimmune disease, thyroid disorder, alopecia, chemotherapy treatment, or trauma."
"In addition to the normal aging process, our lashes can become brittle and prone to breakage due to environmental stressors – think pollution and harmful UV rays – or from improper care," adds Claire Larsen (opens in new tab), global master educator for RevitaLash. If you are concerned about unexplained lash shedding or a lack of regrowth, it is important to speak to your doctor to find out the underlying cause, but here's what the lash experts have to say about how long it takes for eyelashes to grow back.
How long does it take for eyelashes to grow back?
In the grand scheme of things, none of our eyelashes actually hang around for very long. "The natural cycle of eyelash shedding means that lashes will grow in and be lost again on average every 60-90 days," Singh explains.
Just like hair anywhere on our bodies, eyelashes grow in cycles. "Our lashes go through three growth phases at any given time," Larsen explains. "Anagen, the actively growing phase lasts for about a month and less than half of the upper lashes are in this phase at once. Catagen, the shortest phase, transitions lashes from growth to resting; and telogen, the longest phase, is when the lashes are dormant, ready to shed."
"If the follicle or eyelid is not damaged, the anagen or growth phase of the lifecycle can last from one to three months. However, in some cases, particularly if there is a medical problem or if undergoing chemotherapy treatment, it can take up to a year for lashes to grow back fully. And they may be shorter or thinner when they do reappear."
Singh also notes that in the case of lashes that have been pulled out (if you don't learn how to remove false eyelashes gently, say) regrowth may take as long as six months. "Aging also has an effect on lashes, which eventually tend to take longer to grow back in and become thinner," she adds.
What helps eyelashes grow back?
Many people find that applying a serum to their lashes can help to speed up the regrowth process. "Lash growth serums are [usually] peptide-based and are sometimes combined with nutrients, vitamins, biotin, or panthenol," explains Singh. "They nourish, strengthen and moisturize the lashes and encourage them to grow back faster and stronger." Before introducing a new lash serum to your regime, always perform a patch test 24-48 hours before, especially if you know you're prone to sensitivity.
Larsen also notes that gently removing your makeup every evening, sleeping on your back, and avoiding waterproof makeup are all things that can help to keep natural lashes strong and healthy, and recommends using a lash-conditioning treatment twice a week. Then, it's just a case of upkeep: "Once you have a lash routine and you have fallen in love with the results, stick with it!" she says.
How can I hide missing eyelashes?
The best false eyelashes are a good option for faking fuller lashes, whether you opt for individual ones to fill out sparser corners or full strip lashes. However, as Macmillan (opens in new tab) notes in its guide, if you are undergoing cancer treatment you should "check with your cancer nurse specialist or cancer team first" as the glues may be irritating. If you are undergoing or post-treatment, The C List (opens in new tab) is another great beauty resource destination packed with product recommendations and tips.
Lucy is a UK-based beauty journalist who has written for the likes of Marie Claire, Cosmopolitan, OK!, Women's Health and more, as well as contributing to woman&home. Her work covers everything from expert skin and haircare tips to the latest product launches and the show-stopping beauty looks spotted backstage at London Fashion Week. During her career she's interviewed some seriously famous faces, from Little Mix to Drag Race royalty The Vivienne, as well as chatting to the industry's leading hairdressers, dermatologists and make-up artists.