YSL Beauty has launched an initiative to help end violence against women and Zoe Kravitz is lending her support
YSL Abuse is Not Love has nothing to do with skincare or make-up - it's a far more vital message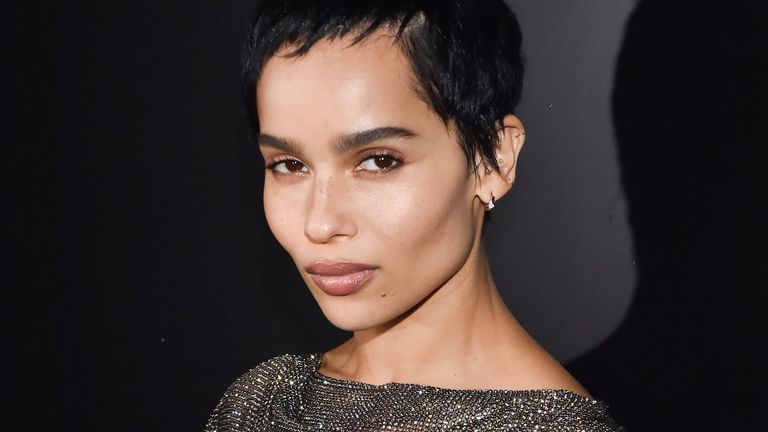 (Image credit: Stephane Cardinale-Corbis/Getty Images)
YSL Abuse is Not Love has launched to mark the UN's International Day for the Elimination of Violence Against Women.
The statistics are enough to make your blood run cold. A staggering one in three women will experience intimate partner violence (IPV) in their lifetime. In the US, UK and France, one woman is killed by her partner every three days. Perhaps most shockingly, the prevalence rates of domestic violence have increased by 30 to 60 per cent as a result of the COVID-19 pandemic.
Research shows that IPV comes with key warning signs, which if detected early enough means help is at hand. That's why Yves Saint Beauty has launched a new global programme, Abuse is Not Love.
Through the programme, YSL will fund academic research, train its employees and educate 2 million people on the common sings of IPV through partnerships with non-profit international organisations including En Avant Toute(s) in France, It's On Us in the US and Women' s Aid here in the UK.
In doing so, YSL is raising awareness of the nine key warning signs of an abusive relationship - everything from being ignored to jealousy, intimidation and manipulation.
"Abuse is Not Love is a much-needed initiative that is true to the spirit of Yves Saint Laurent, who supported women's freedom and equality," says actress Zoe Kravitz, who is also a Global Ambassador for YSL Beauty. "Today, I'm prouder than ever to be a part of the YSL Beauty family and I look forward to working on this project together to fight against this abuse."
Fiona Embleton is a beauty writer who is now Acting Beauty Editor at Stylist. She is obsessed with Isabel Marant and cats.