Victoria Beckham and Nikki Make-up reveal the most flattering nude lipstick
Take note as Victoria Beckham and Nikki Make-up spill the beans in an IGTV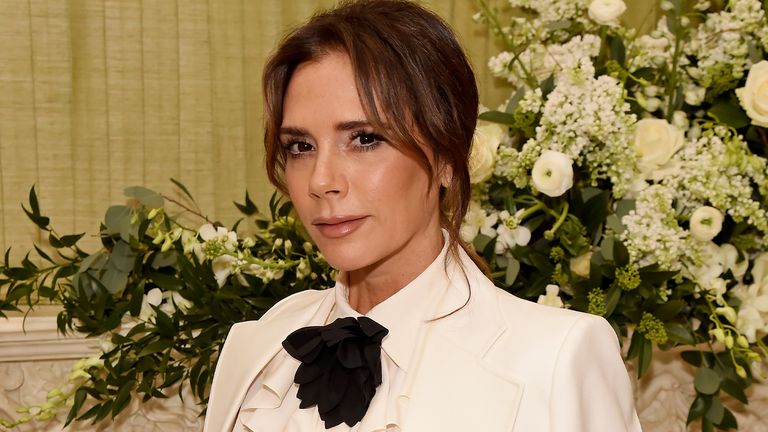 (Image credit: David M. Benett/Getty Images)
Victoria Beckham (opens in new tab) and Nikki Make-up (opens in new tab) have joined forces in an IGTV about the latest launch from Victoria Beckham Beauty, the Posh Lipstick (opens in new tab) Collection. More specifically the two make-up mavens revealed the most flattering nude lipstick, (opens in new tab) especially for wan winter complexions.
According to Victoria, she has searched for the right shade of nude lipstick for years "and a nude lip is something I'm known for."
The pre-requisite for the perfect nude shade, according to Nikki, whose clients include singer Dua Lipa (opens in new tab) and top model Bella Hadid (opens in new tab), is that it has to look natural.
"When we're talking perfect nudes that's what they're supposed to do, almost look like a natural lip shade but just on your best day," she said.
So what was Nikki's lipstick shade of choice? Pout (opens in new tab), a straight up coral nude.
"I absolutely love wearing this one," Nikki said. "You can see it looks so natural. I feel like when it goes on, it's like a peachy version of your-lips-but-better."
Turns out Pout is one of Victoria's favourite shades, too.
"I used to always be scared of shades that were a little bit pink or a little bit peach," Victoria confessed.
"But then a very dear make-up artist friend of mine suddenly started using something that was bit more more pink or peach and what I realised when I saw pictures back was how useful it is, how it really brightens up the whole face. I think that's why I found it so hard to find the perfect nude because I didn't want one that went too purply or made you look quite dead, you know?"
That's the thing with nude lipstick - it can either go wonderfully right and give you a low-maintenance flush of colour or horribly wrong by making you look like you've put concealer (opens in new tab) on your lips. Going that route makes you washed out and, dare we say it, instantly older than your years.
"A pop of pink on the lip is more youthful and makes you look more alive," explained Nikki, who also went on to say that Spice, a true brown nude, is an attractive choice for olive or deeper skin tones.
Trust us, you can't go wrong with these nude shades - a Spice Girl and a make-up artist told us so.
Fiona Embleton is a beauty writer who is now Acting Beauty Editor at Stylist. She is obsessed with Isabel Marant and cats.