This $8 eyeliner stamp is becoming a cult favourite online
Get ready for the ultimate makeup hack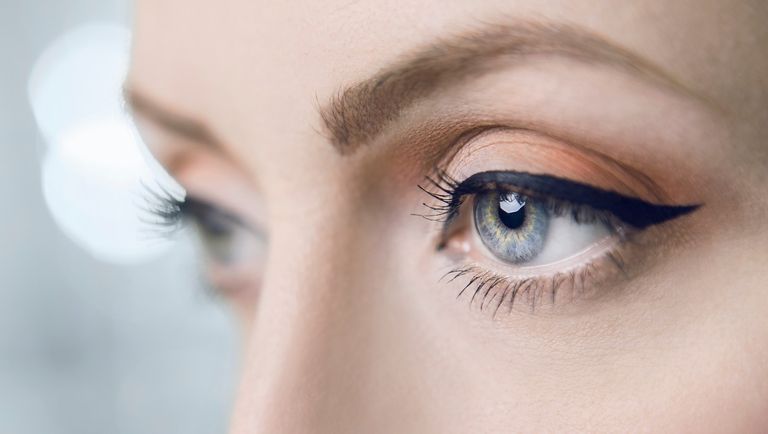 (Image credit: Patrick Kaut / EyeEm)
Eyeliner has a reputation for being the toughest trick for regular make-up users to pull off. In fact, learning how to apply eyeliner sometimes takes more time and energy than we may have, which is why many beauty gurus are obsessed with the Lottie London Wing Edition Stamp Liner Duo. 
TikTok users have been showing off the time-saving beauty product with tutorials and reviews. 
---
More from woman&home:
• Best cream blush for an easy, healthy glow
• Best foundation for oily skin 
• Best eye creams for wrinkles, according to experts
---
How does the eyeliner stamp work?
It's a double-ended pen. At one end you'll find a regular liquid eyeliner pen. Flip it around and the surprise kicks in - there's a stamp in a wing shape. All you need to do is line up the wing, stamp and then finish your look with the regular pen. 
The formula is also made cruelty-free and made with vegan ingredients - and did we mention it's only $8?
One TikTok user claimed the eyeliner stamp gave her the "quickest wing ever," as she filmed herself stamping each eye. The tutorial gained over 4,000 likes and received comments from viewers claiming the beauty hack was "amazing."
@kerbom3

OMG it gave me the quickest wing ever 🤩 @mylottielondon is now available at @walmart #LottieLinerHack #lottielondon #eyeliner #asmr #makeupasmr

♬ original sound - Ker
Another TikTok user filmed herself struggling to put on eyeliner in the traditional way. The video then showed her redoing her makeup using the Lottie London eyeliner stamp, which seems to be significantly faster.
"We've all been there!" she captioned the video, which received over 11,000 likes. Her tutorial was so relatable that it even got recognition from the brand who praised her application with the comment, "Killaaaa, there she is."
Neater, faster and cooler. We're glad to take the advice of the TikTok eyeliner stampers.