Philosophy are launching an affordable at-home peel kit that will transform your skin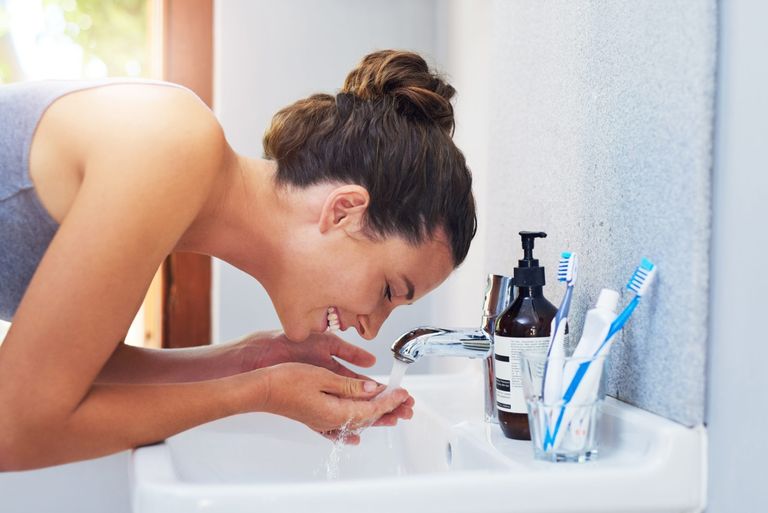 Brighter, fresher skin for the summer in just one minute... what's not to love?
If there's one thing we all need in our busy lives, it's no-nonsense skincare that will leave our skin looking its best without needing to spend hours in the bathroom.
Despite the fact we'd all love to while away hours trying out new products and relaxing in the bathroom, sadly that's more of a luxury than a day-to-day necessity these days, so we're always on the look out for multi-tasking and super quick products here at woman&home.
Thankfully, beauty brand Philosophy has come up trumps as usual, having just launched its first anti-stress skincare line - and we predict the at-home peel is set to become the must-have beauty product of the summer.
MORE:How much does the order of your skincare routine really matter?
Philosophy has won us over with its new Renewed Hope in a Jar Peeling Mask, which is packed full of natural ingredients and available from the usual beauty retailers, includinglookfantastic.com for just £31 for 75ml.
The unique formula of cornflower extract, witch hazel and pineapple fruit extract allows the mask to reveal your skin's natural glow, while also reducing lines and giving you a more even tone.
If you're new to the world of peels, this is the perfect no-fuss introduction. Not only is it simple and super-quick to use, but it also gives you fresh, glowing skin after just one try.
MORE:This simple trick will give you brows like Meghan Markle
All you have to do is apply to clean, dry skin and gently massage. As you use circular motions, the mask will visibly roll impurities from your skin that you then just wash away with warm water.
Not only does the whole process take no longer than a minute, but it also doesn't have to be done every day. Just using an at-home peel kit every other day will help your skin generate those new, fresh cells that help us maintain the strong protective barrier we rely on.
One key thing to remember when you're using any sort of chemical peel is that you need to apply a moisturiser with an SPF afterwards to protect your skin, even when it's not sunny outside.