The Boots No7 Beauty Vault box is full of hero products worth £130 for only £32
We NEED this!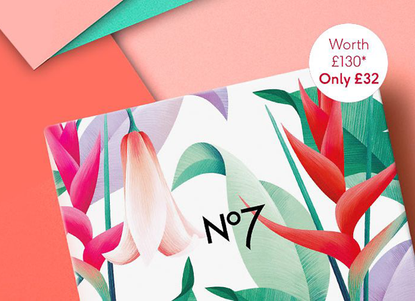 Welcome to woman&home's online shopping guides, where we reveal where to buy the most popular and top-rated products. Here you can read about Boots' brand new No7 products, but you may also be interested in where to buy Holly Willoughby's favourite dresses (opens in new tab), the £20 M&S leggings (opens in new tab) people are obsessing over or Liberty London's amazing summer beauty kit (opens in new tab).
This year's take on the Boots No7 Beauty Vault box is on the way.
Every year the high street retailer launches a stash of must-have products from its very own beauty name, No7.
With No7 being a staple brand in the beauty collections of millions of Brits, it's no surprise that the yearly release of the Beauty Vault box sees a tsunami of keen shoppers sign up to the waiting list.
If you're eager to get your hands on the 2020 take on the iconic make-up and skincare (opens in new tab) collection (and trust us, you should be) you can sign up to be first in line to order one right now.
The gorgeous floral print box crammed with No7 beauty heroes will be available to buy online on July 12th for those signed up to the waiting list and three days later for those who aren't.
It's risky business not getting your name on that list though, as this box is bound to be a sell out.
Join the waiting list for the Boots No7 Beauty Vault box here (opens in new tab).
What's inside the 2020 No7 Beauty Vault?
For £32 you'll nab a bunch of products worth a hefty £130. They're all full-sized too, so you won't be fobbed off with miniature bottles.
For the bargain price tag you'll get...
No7 Dramatic Lift Mascara
No7 Custom Blend Highlighting Drops
No7 Matte Liquid Lips
No7 Stay Perfect Eye Pencil
No7 Revitalising Cleansing Wipes
No7 Youthful Eye Serum
No7 Radiant Results Revitalising Micellar Water
No7 Instant Results Nourishing Hydration Mask
No7 Radiant Results Purifying Clay Cleanser
No7 Early Defence Glow Activating Serum
With a great mix of skin treats and make-up bits inside the brilliant box, a huge number of your beauty needs will be covered for the foreseeable future in one insanely affordable purchase. Could this be more of a bargain? We think not.