Boots new No7 Laboratories Booster serums are half price for tomorrow only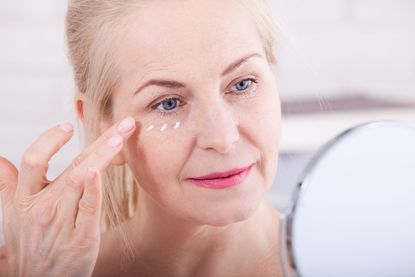 Boots is causing quite a stir with the latest release from its No7 Laboratories range, which was only launched last year, to huge success.
The high-street retailer is gearing up to launch two new booster serums in store on Wednesday (April 10th) that promise to tackle dark spots and firm skin. And the products are already proving so popular, that there's a waiting list of 36,000 people!
The two new products include the Firming Booster Serum, £38, that promises visibly firm skin after one week of usage, and Dark Spot Correcting Booster Serum, also £38, that is said to reduce dark spots in just two weeks.
And for tomorrow only, the retailer are offering half off these much-coveted beauty buys on their website, boots.com (opens in new tab). Treat yourself to a booster serum for just £19, rather than the usual £38. We predict a sell out!
Consumer trials for the Firming Serum were carried out on 220 women and 214 for the Dark Spot Booster Serum.
The No7 Laboratories Firming Booster Serum saw impressive results, with 79% of women agreeing that the product made their skin feel firmer, while 73% said their skin looked lifted, and 76% said their skin looked tighter, all after one week of usage.
The serum contains Hyaluronic Acid, Hibiscus Seed extract and Matrixyl 3000 Plus, No7's powerful anti-wrinkle peptide technology that helps to maximise the skin's ability to repair fibrillin, and proteins which help keep skin bouncy and firm.
The No7 Laboratories Dark Spot Correcting Booster Serum had equally impressive results, with 75% of women in an eight-week clinical trial agreeing that the product faded their dark spots or other areas of pigmentation after two weeks.
This is partly due to the serum containing six times more lightening technology than other No7 serums, with a clinically proven formula that is said to even out skin tone.
It also includes a combination of potent ingredients, such as sephora, embilica and vitamin C, as well as Mulberry & Liquorice and Gluconolactone (PHA).
The Laboratories line launched in 2018 to answer the top three beauty skincare concerns; loss of firmness, pigmentation, and wrinkles – and judging by how successful that was, we can only imagine the queues for their new offerings tomorrow morning.
Race you to the checkout…
Jenni McKnight is a beauty, lifestyle and entertainment journalist and a regular contributor to woman&home, having previously worked as Acting Senior Content Editor of our former sister site, CelebsNow. She has also written for HELLO! Magazine, GoodToKnow, the Daily Mirror and Yahoo!