This £15 anti-ageing serum has thousands of five star reviews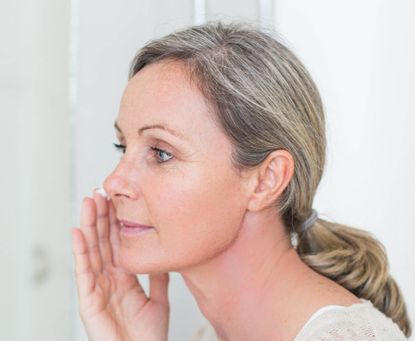 Fed up of trying and testing anti-ageing products? Well we might have found an anti-ageing serum that really does work and what's even better, it won't break the bank!
Introducing Viola Skin Vitamin C Serum which promises to 'plump, hydrate and brighten skin' - and it's only £15!
The anti-ageing serum contains jojoba oil and aloe which work together to reduce redness and soften skin.
The dreamy product has received almost 2,600 five star reviews on Amazon with fans going wild for the serum.
The serum promises to absorb quickly into the skin due to its thin consistency, preventing skin from looking oily or greasy and according to one reviewer, this really is the case.
The customer said, 'I've used this serum for about 6 weeks now. It doesn't go 'claggy' on application like other Vitamin C serums I have used. It absorbs into my skin straight away, so I can apply moisturiser and make up without waiting.'
Another reviewer said, 'This really does work, it has reduced my frown lines by half! Update - ran out of serum for a couple of weeks, my skin became noticeably more saggy so it really does work.'
As well as smoothing out wrinkles, it appears the Viola Skin product has further benefits, with one reviewer saying, 'I have used this for a week now and the brown mark over my eye is definitely going lighter, so I am delighted as you can imagine.'
It seems the benefits are endless and customers are over the moon with the results.
One customer who decided to test the serum after reading the positive reviews was pleased with their experience, commenting, 'Tried this based on the good reviews. Have been amazed. Two days later I could see a difference. My husband has now started using it too, so we are onto our second bottle. Someone thought I was in my 30's the other day. I was thrilled. I'm 45!'
With such great reviews and for only £15, this product is certainly more than tempting! Will you be trying it for yourself?
Rachel Howatson is a digital writer who works across a range of publications. Whatever your passion, whether it's hillwalking, cooking, gardening, running, socialising or even sleeping, she'll likely have written about it.