I'm a shopping writer and these are the deals I'm most excited about in the Amazon Beauty Sale this week
I've scoured all the deals in the Amazon Beauty Sale this week and these are the items I'm adding to my cart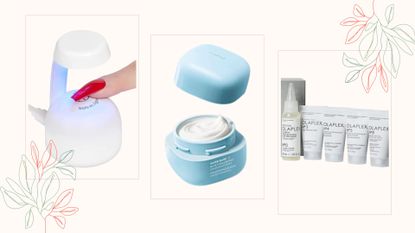 (Image credit: Future)
Amazon are offering a second week of discounts this week as part of their Amazon Beauty Sale 'Holiday Haul' event and we've spotted some notable discounts, with beauty items up to 70% off.
As a shopping writer, I'm constantly scrolling online to find the best deals, gifts, dupes, and trendiest products. And as someone who personally spends hours on Amazon filling up their cart with items I want but can't always afford all at once, you better believe when I found out about Amazon's Holiday Beauty Haul sale I couldn't wait to stock up on beauty favorites and buy items I've always wanted to try without paying full price.
The Amazon holiday beauty haul sale (opens in new tab) consists of haircare, skincare, makeup, and hygiene products from many brands, running through November 26. From the popular Laneige skin products to TikTok's Olaplex favorites, here are the best Amazon holiday beauty haul sale deals I've found and a few items I've added to my cart for myself and as beauty gift ideas for others too.
My top picks from the Amazon Beauty Sale this week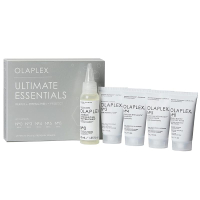 (opens in new tab)
1. Olaplex Ultimate Essentials Kit $28.00 $25.00|Amazon (opens in new tab)
As someone who has naturally curly hair, finding the best hair products (opens in new tab) can be a hit or miss. And with products ranging from $10 to $25 a piece, it can become costly. But, with Amazon's beauty sale, now is the time to test and experiment with new products, such as this Olaplex kit at 10% off.
With back-to-back videos on TikTok and countless celebrities advertising the hair brand, Olaplex is dominating the hair scene and has become a cult favorite. This hair strengthening kit features five of Olaplex's best sellers, which includes a shampoo, conditioner, hair mask, and two hair treatments that's said to work on all hair types.
Whether you want to hop on the Olaplex trend or gift it to a friend (opens in new tab), you might as well take advantage of this beauty deal and add it to your cart.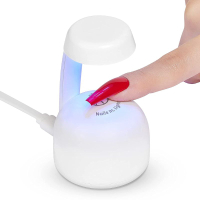 (opens in new tab)
2. Mini Gel Nail LED Lamp $19.99 $12.79| Amazon (opens in new tab)
From acrylic full sets to bi-weekly fill-ins, getting your nails done professionally adds up. But, with this mini nail LED lamp and today's chic press on nails (opens in new tab), you can save by doing your nails at home. If you're like me and are tempted by the at-home gel manicure (opens in new tab) Instagram videos, then now might be the time to make the switch from professional nail techs to DIY manicures.
With over 100 positive reviews and a 36% discount, I couldn't help but add this mini portable lamp to my shopping cart. This will also make the perfect Christmas gift for teenagers (opens in new tab) or the mom who doesn't have time in her schedule to squeeze in a nail appointment.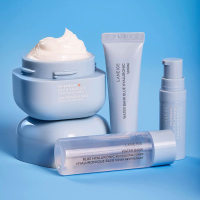 (opens in new tab)
3. Laneige Water Bank Blue Hyaluronic Hydration Set $45.00 $36.90| Amazon (opens in new tab)
I'm a huge fan of Laneige (opens in new tab) and its water-based skin products, such as the cult favorite lip sleeping mask, water bank moisture cream, and mask. The Korean beauty brand (opens in new tab) has helped my skin stay hydrated through brutal winters. With temperatures dropping again, I quickly added this ultra-hydrating and moisturizing skincare set to my basket.
Whether you have oily skin, dry skin, or combination skin like me, these products work for all skin types. The set features four of Laneige's best-selling Water Bank Blue Hyaluronic Hydration skin products, which include a full-size moisturizer cream, a toner, a serum, and an eye cream.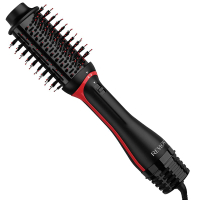 (opens in new tab)
4. Revlon One-Step Volumizer Plus 2.0 Hair Dryer and Hot Air Brush $69.99 $48.00 | Amazon (opens in new tab)
Blow drying and styling my hair has always been a pain because of my thick, curly hair, so it didn't take much influence to add this two-in-one hair tool to my Christmas wish list.
The new Revlon One-Step Hair Dryer and Hot Air Brush makes blow drying hair quicker while also protecting it. Its smaller head size allows you to get to the roots easier and its new medium heat setting helps prevent heat damage. A contender for one of the best hair dryer brushes (opens in new tab) on the market at the moment.
If you're looking for extra inspiration for gifts ahead of the holidays this year, make sure you check out our guides to the best Christmas gifts for her, gifts for him, family Christmas gifts and our pick of the best Christmas makeup gift sets to buy in 2022 if you're shopping for a beauty aficionado.