Babyliss 3Q hair dryer review: can the affordable hair brand do high end too?
Considering buying the Babyliss 3Q hair dryer? Step right this way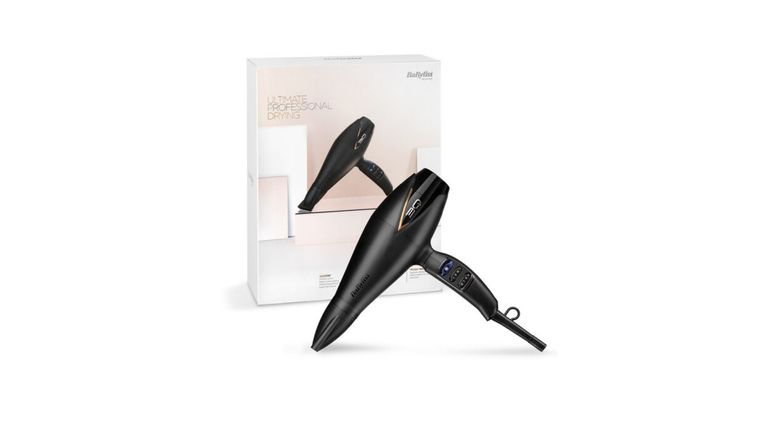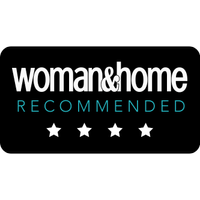 (Image credit: Babyliss)
A top-tier professional-grade model from the affordable hair experts
Reasons to buy
+

Ultra-powerful drying and smoothing

+

Strong ionic capabilities

+

Lightweight

+

Reliable, with long warranties
Reasons to avoid
-

Pricey for this brand

-

Can get very hot
BaByliss is known for its affordable and varied hair styler selection. Well, that and every beauty editor's favourite 'fake a blow dry' tool, the Big Hair. If you are familiar with this brand, you'll notice that the Babyliss 3Q is pricier than even the next best hair dryer (opens in new tab) in their range, significantly so, coming in at double the RRP of the Super Power 2400.
So, what's so different about the BaByliss 3Q to justify a leap from £60 to £120? Quite a bit, actually. This dryer certainly has a premium look and feel, as well as many features that would appeal to the professional end of the market. The souped-up digital brushless motor, the reduced weight yet ramped-up power and the handy little touches, like a cool shot that doesn't require holding down, have all propelled this product into our best hair dryer list.
It's clear that plenty of thought has been put into creating a hair dryer that feels as whizzy in the moment as it is trustworthy for the long haul. This would make a nice step up for anyone who wants a bit more from their dryer than just point and blast. Along with one of the best hair straighteners (opens in new tab) on the market (the recently launched Babyliss 9000 Cordless Straightener (opens in new tab)) the 3Q is another move for BaByliss towards a high-end, high-spec sweet spot in the hair-tools market.
Babyliss 3Q Design
There's nothing particularly unusual about the way the BaByliss 3Q looks, which means there's also nothing about it that's likely to alienate anyone. This is a good thing if you are just looking to buy a great dryer without having to make some kind of style statement. This means we get simple but effective sleek black casing with a semi-matte finish, solid clickable switches on the side to control heat and speed, and a subtle gold flash detail by the 3Q logo. Young, old, male, female – it's hard to imagine anyone looking at this dryer and not thinking, "Yep, nice."
Several little design touches give the 3Q a leg-up towards that holy grail for premium hair dryers. The salon stylist's hook is an actual hanging loop in order to hang the dryer easily; the air filter is designed for noise reduction and is easily and smoothly clicked off for cleaning out hairs; and the ultra-long 3m cord is seemingly impossible to knot.
Weight and size
A pleasant surprise. To look at the BaByliss 3Q, you wouldn't necessarily expect it to be as light as it is. Weighing in at 567g, it is lighter than just about every other dryer in its category. This is, of course, beneficial for anyone blow drying their hair, but will be an absolute gift for those with particularly long, thick or textured hair that makes drying a lengthy and achy experience.
Babyliss 3Q performance
(opens in new tab)
You won't find much to complain about on the performance front. This dryer is clearly designed to appeal to at-home dryers and professionals alike and is faster, stronger and more powerful than anything BaByliss has made before.
The digital motor is brushless, which means the airflow is unobstructed and ultra fast. This cuts drying time, as well as the amount of time your hair's being blasted with heat, and in tests was shown to be 20% faster than other BaByliss models. You can definitely sense that power when drying – this has a healthy amount of 'blast' although not necessarily the noise you would expect along with it. This is thanks to two things: brushless motors generally generate less friction and vibrations for a quieter drying experience, and the air intake filter has been specially created to cut drying noise. It's also worth noting that brushless motors tend to last far longer than average (this model comes with a 10-year guarantee).
When pitted against the BaByliss Diamond Radiance Hair Dryer, the 3Q was found to have 40% higher air pressure, another positive step for swift drying and yet another justification for that elevated price tag. This is also an ionic dryer, meaning it sends out negatively charged ions that interact with frizz-causing positive charges in your hair to break down water molecules. Many previous BaByliss dryers have also offered ionic technology, but that's not to say this is apples for apples. In tests against the Elegance, BaByliss's best-selling £29.99 model, the 3Q was found to be 28 times more ionic.
Controls and attachments
Between three heat settings, two speed settings and one cold-shot button, you will find everything you need here. Unusually, the cold-shot button is a switch much like the heat and speed controls, which means you can lock it on. This is a surprisingly rare – and welcome – feature for anyone who gets all fingers and thumbs trying to hold down a cool button while setting their style with a round brush.
The differences between the heat settings are satisfyingly clear. The hottest is properly hot and the cold shot is properly cold at 28ºC. This does have the potential to leave you a bit frazzled and uncomfortable if you are the sort to crank the heat to the highest possible level every time. Obviously, BaByliss wants to discourage this sort of drying behaviour (as would any hair expert), so we get a handy table in the instructions booklet advising on a variety of heat and speed combinations. These are divided by hair type and three different stages of the blow dry: initial drying, general blow drying and precise styling. You may not look at it more than once or twice, but, if nothing else, it is a reminder that maximum heat and power are not really necessary for your entire blow dry.
Attachment-wise, the dryer comes with just one ultra-slim styling nozzle, which funnels the powerful airflow into a supremely smoothing stream. It would be great to see a diffusing attachment for curls included, too, although you can pick up the BaByliss Universal Pro 3-IN-1 Diffuser for around £10 on Amazon.
Babyliss 3Q specifications
Added extras: Ultra-slim concentrator nozzle, 10-year motor guarantee
Watts: 2200W
Cord length: 3m
Warranty: 5 years for parts
As woman&home's Beauty Channel Editor, Fiona Mckim has tried more products than she's had hot dinners and nothing makes her happier than raving about brilliant finds on womanandhome.com or her instagram grid (@fionamckim if you like hair experiments and cute shih-tzus). Fiona joined woman&home as Assistant Beauty Editor in 2013 under industry legend Jo GB, who taught her everything she needed to know (learn about ingredients and employ extreme cynicism). She has since covered every corner of the industry, from interviewing dermatologists and celebrities to reporting backstage at Fashion Week and judging the w&h Beauty Awards.