Breakfast Recipes
says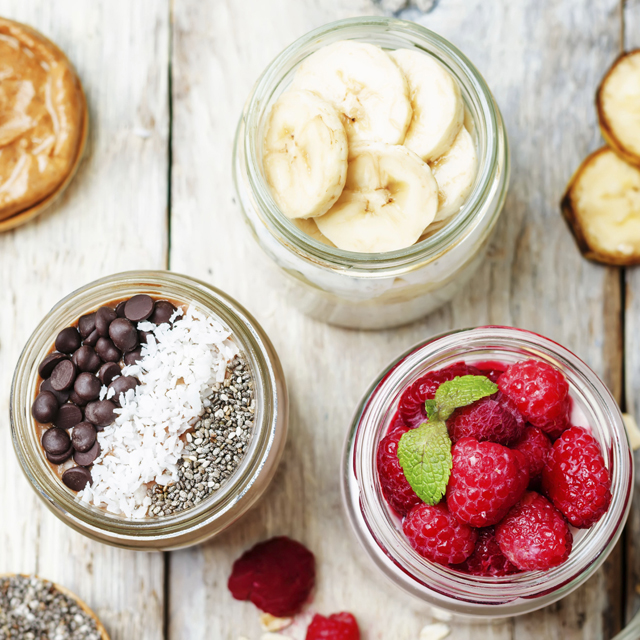 Breakfast recipes, in our opinion, are definitely the most important recipes you could make in a day. Whether they're a quick grab a go effort or a long leisurely weekend meal they'll set you up until lunch and kick start your day in the right way possible.
For healthy breakfast recipes ideas there are quick and easy recipes like
overnight oats
,
banana pancakes
and
chocolate porridge by Jamie Oliver
. Or, if you're after a low carb option then a quick fruit salad is always satisfying, and so quick and easy to prep the night before so you can tuck in straight away come the morning.
For more fruit recipes you could try our quick and easy
nutribullet recipes
that include plenty of smoothie ideas to keep your mornings fresh and varied while making sure you get plenty of vitamins and minerals in the mornings.
If you've got more time at the weekend then you could treat yourself to something a bit more substantial like our deliciously spiced
sweetcorn fritters with yogurt, avocado and chilli
. These sweet and savoury pancake-like piles of veggies are a great way to get an extra portion of your five a day and reheat really well, too. You can make them ahead of time if you have guests overnight and gently warm in a pan to reheat.
For healthy alternatives to some of our favourite breakfast foods we've got homemade versions, too. Our
maple baked beans
are sweet and salty and super soft. Melt in the mouth mixed beans combine in a rich sauce for a really satisfying and moreish toast topper. For an extra treat you could add a side of bacon or some poached eggs.
Whichever breakfast recipe you choose make sure you whip up plenty. Eating your biggest meal first thing in the morning is said to help you loose weight as it's when you're metabolism is at it's fastest.
Delicious Breakfast recipes