Chicken risotto recipe
This risotto recipe is a great way to use up roast chicken from the Sunday lunch – delicious served with a watercress and orange salad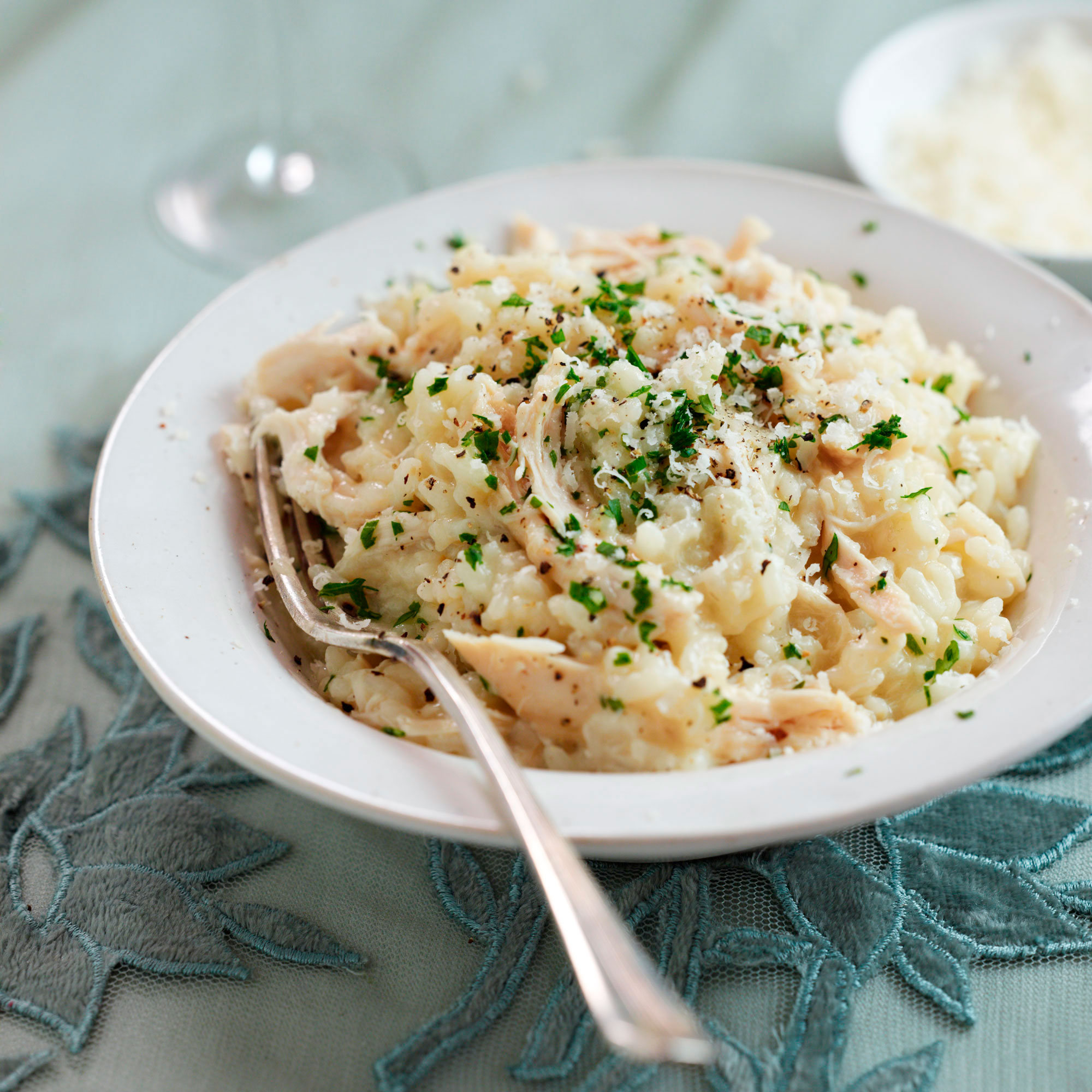 Ingredients
1.3 litres (2¼pt) light chicken or vegetable stock
75g (3oz) butter
1tbsp olive oil
1 onion or 4 shallots, finely chopped
1 garlic clove, finely chopped
1tsp thyme leaves, chopped
300g (10oz) risotto rice
250g (9oz) cold, roast chicken, torn into chunks
2tbsp freshly grated Parmesan, plus extra to serve
1tbsp flat-leaf parsley, chopped
Tip
Leeks make a nice addition to chicken risotto. Finely slice 2 large leeks and cook until soft with the onion.
Preparation
Place the stock in a saucepan and heat gently to simmering point. Melt 50g (2oz) butter with the olive oil in a large, heavy-based saucepan. Add the onion and cook on a gentle heat until soft but without any colour. Add the garlic and thyme and cook for a further minute.

Add the rice and stir well so that every grain is coated with the buttery juices. Start adding the stock a ladleful at a time, stirring continuously. After 15 minutes, add the chicken to heat it through, with the remaining stock. After 20 minutes, the rice should be cooked through with just a slight bite in the middle. Remove the pan from the heat, season and add the remaining butter and Parmesan. Cover and leave for 2 minutes. Give the risotto a final stir and spoon into warmed bowls. Scatter with the parsley and serve with extra Parmesan.