Weekly horoscope: Monday 8th June - Sunday 14th June
Curious to know what the week has in store for you?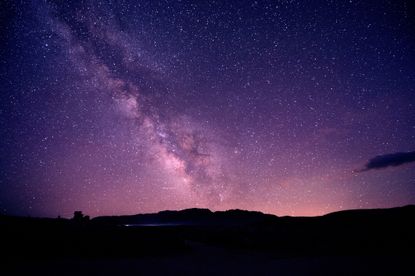 (Image credit: Getty Images/Image Source)
Read your weekly horoscope from expert astrologer Sally Morgan, and discover what's in store for the week ahead...
Our weeklyhoroscope will help you plan your next seven days with our astrological updates. Our resident world-class psychic astrologer forecasts for every star sign on love, family, career and more. So check back weekly for our free forecast!
Weekly horoscope, Monday 8th June - Sunday 14th June
Weekly Horoscope: Aries
You will be like a dog with a bone when you get your teeth stuck into something you are determined to beat. Your determination brings success, but don't bite too hard.
Weekly Horoscope: Taurus
It's worth weathering the storm when family all think they know best and start chasing their tails. You will come out the unsung hero if you keep your cool.
Weekly Horoscope: Gemini
Double trouble could be ahead for you at work when the boss calls a meeting and a colleague goes into meltdown, but the news may be beneficial to you after all.
Weekly Horoscope: Cancer
Your word needs to be your bond this week when a promise is made and sticking to it will win you favour with a partner or lover. A real bargain lands in your lap.
Weekly Horoscope: Leo
Make sure you listen to your own advice this week, Leo, as dishing it out to others is one thing, but learning to take it is another. An offer of a future mini-break will come.
Weekly Horoscope: Virgo
Keep envy at arm's length this week, Virgo, as the green-eyed monster is not the most attractive of creatures. Someone will make an offer that takes your breath away.
MORE:Which houseplant should you buy, according to your star sign? (opens in new tab)
Weekly Horoscope: Libra
Is the arrow pointing up or down for you this week, Libra? You have the choice to be happy or sad – it could go either way, so make sure you fill your days with positivity.
Weekly Horoscope: Scorpio
There is always a means to an end and this week is no exception. Hard work will pay off and an investment comes to fruition. Your lifestyle is set to improve greatly.
Weekly Horoscope: Sagittarius
A big mistake you think you've made turns out to be in your favour. A relative wanting to come puts you in a panic, get the picnic ready and don't forget the hand sanitiser!
Weekly Horoscope: Capricorn
Others will see you as their fairy godmother and cutting back on your spending will help you to help others, and your charitable nature will be praised by someone.
Weekly Horoscope: Aquarius
Sticking to one thing at a time might be the sensible route or you may find your circuits overloading with too much information coming at you all at once.
Weekly Horoscope: Pisces
A partner or lover may want to take charge and show that they rule the roost. Make sure you are ready for battle and are standing firm to keep your place.
Sally Morgan is Britain's best-loved psychic. She was just four when she reportedly saw her first spirit and since then has developed her skills to be one of the top 5 psychics in the UK. She even read for Princess Diana for four years.