Weekly horoscope: Monday 10th August - Sunday 16th August
Curious to know what the week has in store for you?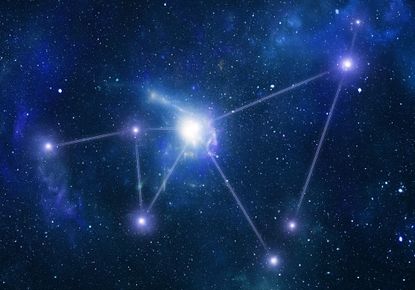 (Image credit: Getty Images)
Read your weekly horoscope from expert astrologer Sally Morgan, and discover what's in store for the week ahead...
Our weeklyhoroscope will help you plan your next seven days with our astrological updates. Our resident world-class psychic astrologer forecasts for every star sign on love, family, career and more. So check back weekly for our free forecast!
MORE:Why have star signs changed and what is my new star sign?
Weekly horoscope, Monday 10th August - Sunday 16th August
Weekly Horoscope: Aries
Are you feeling tired and despondent? Something is on your mind, you are such a high-level investigator, so look inside yourself to find the answers you need.
Weekly Horoscope: Taurus
It might seem you're always weathering the storm. Being down to earth, it's like everyone knows best but you. Have patience, you'll come out of this feeling contented.
Weekly Horoscope: Gemini
Your relationship is hotting up, but it's impossible to please everyone. Start by discussing your hopes. This will make a firm basis to deepen your relationship.
Weekly Horoscope: Cancer
Saying how you feel and sharing your wants and needs brings you closer to your partner. You're sensitive to others' feelings and opinions, letting your dreams take flight.
Weekly Horoscope: Leo
Your best friend rocks up to invite you on an adventurous day out. It's all a bit last-minute, but drop your plans and go as you'll have an amazing time.
Weekly Horoscope: Virgo
Don't be jealous of others. Look deeper into their and lives you'll see that you're in a more comfortable position than they are. Be thankful for what you have.
MORE:Which houseplant should you buy, according to your star sign?
Weekly Horoscope: Libra
You're a social butterfly, living for each exciting moment, but by digging deep into your psyche you're able to accept yourself as you really are a hopeless romantic.
Weekly Horoscope: Scorpio
Your mind is in a whirlwind easily and very carried away by daydreams, but you're not getting a lot of work done. Maybe you need to focus and concentrate.
Weekly Horoscope: Sagittarius
A relative decides to visit, so you're rushing round tidying up as they can be critical. It doesn't look like they're going to stay long, plan to meet friends afterwards.
Weekly Horoscope: Capricorn
Don't let anyone pressure you into something you might regret. Take time and make the right decisions for you, then you'll have nothing to be bitter about.
Weekly Horoscope: Aquarius
Embrace the changes, you're highly innovative with a strong imagination. Be wary of sharing your ideas with strangers, they may try and pass your idea off as their own.
Weekly Horoscope: Pisces
Someone's trying to dominate you, stand firm, but be considerate when provoked. Try not to let anyone walk all over you, however easy it might be to just give in.
Sally Morgan is Britain's best-loved psychic. She was just four when she reportedly saw her first spirit and since then has developed her skills to be one of the top 5 psychics in the UK. She even read for Princess Diana for four years.