Will there be Bridgerton Season 2?
This is everything we know so far...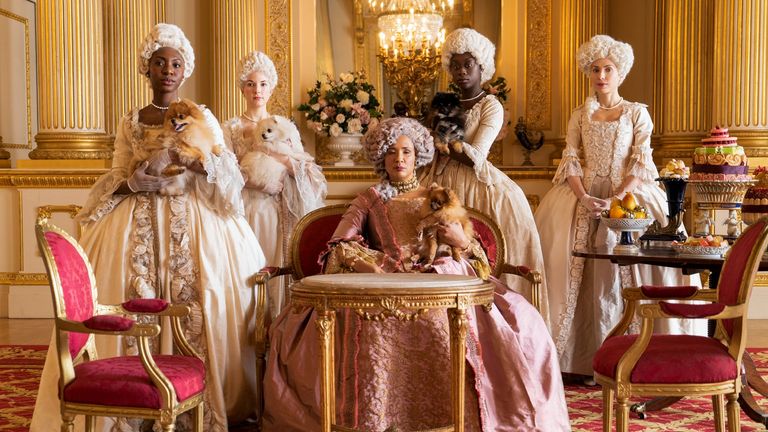 (Image credit: Netflix)
It may have only premiered on Netflix on Christmas Day, but we're already hoping for Bridgerton Season 2. Based on the bestselling Bridgerton series by author Julia Quinn, it has had viewers hooked from the very first episode. It seems to have it all - romance, intrigue, family and stunning costumes. The Netflix hit is produced by Shonda Rhimes, who is perhaps best known as the creator of popular shows Grey's Anatomy and Scandal. 
Bridgerton follows the lives of eight siblings in the Bridgerton family in Regency-era London.  Season 1 of the period drama generally focuses on the romance in the first in Julia Quinn's book series, The Duke and I, but there are 9 Bridgerton books overall.
So there's certainly no shortage of material when we consider a potential Bridgerton Season 2.... 
Will there be a Bridgerton Season 2?
Streaming giant Netflix has yet to officially announce a Bridgerton Season 2, but that doesn't mean that a possible second season definitely isn't on the cards. Given the immense success of Bridgerton's debut season, a lot of people would likely be surprised if Netflix decided to leave the stories of the Bridgerton siblings where they are. 
Julia Quinn has written 9 Bridgerton books, the last of which, The Bridgertons: Happily Ever After, gives fans an update on the lives of each of the siblings after their initial stories. 
What might happen in Bridgerton Season 2?
Bridgerton Season 1 mostly focused on the romance between Daphne Bridgerton and Simon Bassett, Duke of Hastings, wonderfully played by Phoebe Dynevor and Rege-Jean Pagé respectively. 
Their love story is in line with the plot of Julia Quinn's The Duke and I. If Bridgerton Season 2 were to be greenlit by Netflix, it seems to make the most sense for the show to generally follow the plot of Quinn's second book in the series, The Viscount Who Loved Me. 
In this second instalment, the focus is all on wayward brother Anthony Bridgerton. He may be London's most famous bachelor, but then he decides it's time to find a suitable match. 
Anthony soon meets the perfect person, but her older sister Kate is determined to stop the betrothal. Even while Kate tries, however, she is capturing Anthony's imagination and haunting his dreams.
And if that's not enough to get you intrigued for a potential Bridgerton Season 2, actor Nicola Coughlan, who plays Penelope Featherington in the show, has supposedly thought along similar lines when it comes to the plot of any potential second season.
Variety reports that Nicola said: "If it goes the way the books go, logically season two would be more about Anthony Bridgerton's story and I'd love that because it would make the show so fresh and a totally different perspective. Anthony's such a different character to Daphne."
Nicola explained: "It's a real joy to make, and the response has been beyond our wildest dreams." Though when it comes to Bridgerton Season 2, she added: "But until the Netflix gods come down and bless us, we don't know."
We can hardly wait to hear if Bridgerton Season 2 will be announced in the future!