The Queen pays homage to the late Queen Mother in touching tribute
Sweet!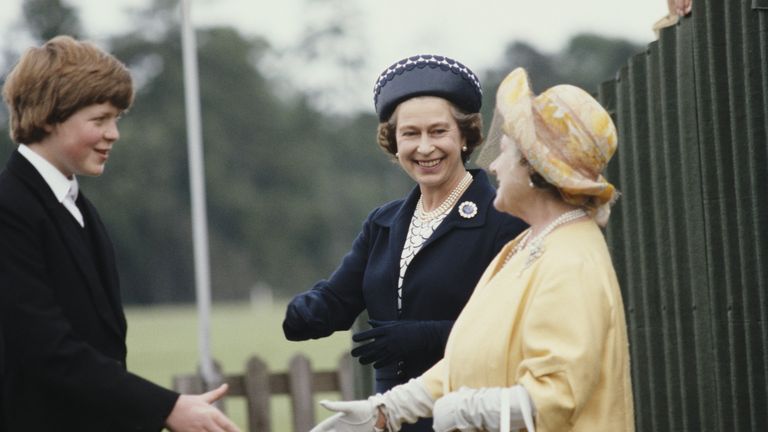 (Image credit: Getty)
The Queen has paid touching tribute to her own mother, The Queen Mother, in honour of Mother's Day.
More from Woman&Home:
Her Majesty the Queen has shared a rare tribute to her late mother, The Queen Mother, in honour of Mother's Day.
A black and white photograph of the Queen and her mother was shared on The Royal Family's official instagram account.
It was captioned, "To all Mums everywhere, we wish you a very special Mother's Day."
Royal fans flocked to gush over the touching tribute, which feels even more timely given it is coming up to the 19th anniversary of her death. 
"Amazing photo! Two very lovely, incredible women," said one online user.
Another wrote, "How adorable, childhood memories."
It's been 19 years since the 94-year-old Monarch lost her mother. But the amazing advice given to the Queen (then Princess Elizabeth) by the Queen Mother, has been revealed by a former lady-in-waiting.
Prudence, Lady Penn has revealed that the young Princess Elizabeth was often very shy, and struggled in social situations, finding it difficult to assert herself.
Though it seems strange now, considering how gracefully The Queen manages the thousands of duties and visits she must perform as monarch, she only became destined for the throne aged 10, after the sudden abdication of her uncle, Edward VIII.
The Queen Mother told the Queen when she was very young to be brave.
"I think the Queen probably when she was young, felt walking into a room full of people was rather daunting.
"So she said to her, 'What you want to do, when you walk into a room, walk through the middle of the door.'"
Explaining the significance of The Queen Mother's advice, Lady Penn continued, "And I think by that she meant, don't sort of go in apologetically. You walk through as if I'm in charge. I think that was very good advice."
Georgia studied Print Journalism at university in Nottingham, England before going on to work on several leading celebrity magazines, as well as freelance writing for international magazine Grazia Middle East. An enthusiastic, hard-working and ambitious writer, Georgia recently launched her own communications consultancy, farq media. As Director and Founder, Georgia helps businesses with their Public Relations strategy, as well as influencer and celebrity marketing. She also represents several influencers of her own. She lives with this motto in mind; "if your dreams don't scare you, they aren't big enough."