Royal family makes huge change for Prince Andrew, Meghan Markle and Prince Harry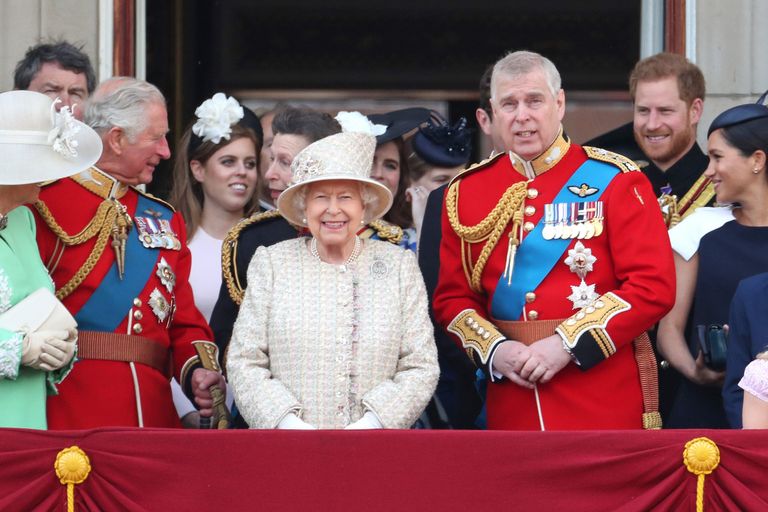 The social media accounts of the Duke and Duchess of Sussex and the Duke of York have been removed from the royal family's official website, months after they stepped down as working royals.
Tabs directing viewers to the Sussex Royal and The Duke Of York's social media accounts have been removed from the official royal family website
The Queen, the Prince of Wales and the Duke and Duchess of Cambridge's still appear on the website
It comes after Prince Harry and Meghan Markle stepped down as senior royals and Prince Andrew was forced to step back for the foreseeable future over his friendship with Jeffrey Epstein
The royal family have made a major change to their website in the wake of losing three of their most senior working royals.
The social media accounts of the Duke and Duchess of Sussex and the Duke of York have been removed from the royal family's official website. The accounts for the Queen, Prince Charles and the Duke and Duchess of Cambridge remain on there.
It comes just months after both Prince Harry and Duchess Meghan and Prince Andrew stepped back from royal duties, for very different reasons.
The Duke and Duchess of Sussex officially stepped down on March 31st, having decided to step back from the limelight to pursue a more "peaceful" life with son Archie.
Citing their reasons for making the shocking decision to step back at the beginning of the year, Harry said, "But I hope that helps you understand what it had come to, that I would step my family back from all I have ever known, to take a step forward into what I hope can be a more peaceful life.
"I was born into this life, and it is a great honour to serve my country and the Queen."
READ MORE: Princess Beatrice found it 'scary' to be alone with her thoughts amid Prince Andrew's public crisis
Prince Andrew, on the other hand, announced his plans to step back from royal duties after his friendship with convicted sex offender, Jeffrey Epstein, led to heavy criticism.
The news was announced in an official statement on the official Royal Family Twitter account.
In it, the Duke of York explained that he does not wish for his "former association" with convicted criminal Jeffrey Epstein to hinder the work his family does or the charities he worked with.
The statement read, "It has become clear to me over the last few days that the circumstances relating to my former association with Jeffrey Epstein has become a major disruption to my family's work and the valuable work going on in the many organisations and charities that I am proud to support.
"Therefore, I have asked Her Majesty if I may step back from public duties for the foreseeable future, and she has given her permission."
Georgia studied Print Journalism at university in Nottingham, England before going on to work on several leading celebrity magazines, as well as freelance writing for international magazine Grazia Middle East. An enthusiastic, hard-working and ambitious writer, Georgia recently launched her own communications consultancy, farq media. As Director and Founder, Georgia helps businesses with their Public Relations strategy, as well as influencer and celebrity marketing. She also represents several influencers of her own. She lives with this motto in mind; "if your dreams don't scare you, they aren't big enough."