Rob Lowe reveals what it's like living next to royal neighbors Prince Harry and Meghan Markle
Prince Harry and Meghan Markle's neighbor Rob Lowe says 'the neighbourhood is never going to be the same.'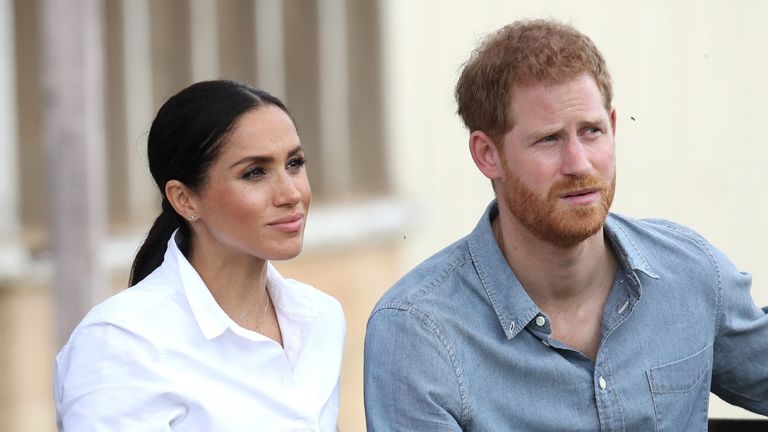 (Image credit: Chris Jackson / Staff / Getty Images)
Prince Harry and Meghan Markle's celebrity neighbour Rob Lowe has spoken about how his new neighbours have changed his 'sleepy little town.'
• Meghan Markle and Prince Harry are neighbours to many celebrities in their Californian neighbourhood.
• Rob Lowe has spoken about his royal Montecito neighbours.
• In other royal news, Prince William 'flirts' with elderly woman in a sweet video from his trip to Scotland
---
Rob Lowe has lived in Montecito in California for the past 26 years and has recently spoken about what it has been like to become a neighbor to Prince Harry and Meghan Markle. The actor told E News! that the royal couple has brought a lot of scrutiny to his 'sleepy' hometown.
He said, "They definitely have brought a lot of attention to my sleepy little town. Let me tell you something, once the royals move into your neighborhood, the neighborhood is never going to be the same."
He then added that it was Oprah who really started the trend, "When Oprah moved in, that began the sort of resurgence of Montecito."
He went on to explain that there are some definite benefits to having royal neighbours. He said, "Now that the royals are here…the good news is property values go up, the bad news is the line is longer at Starbucks."
The Duke and Duchess of Sussex moved into a $14 million Santa Barbara mansion last year, after announcing their withdrawal as senior royals in January 2020. The couple explained that they would be pursuing independent projects from the US whilst continuing to fulfil their responsibilities to the Queen—a decision that stunned the British people and reportedly took the Royal Family off guard. The duchess had given up a lucrative acting career when she first married Prince Harry, ditching her high-paying TV gig to become a full-time working royal. Meghan Markle's Suits character, Rachel Zane, was written out of the script after the seventh season of the hit legal show, marking the duchess's official retirement from Hollywood.
Rob Lowe then addressed the rumors that Rob's home was used as a location for Prince Harry and Meghan's interview. He said, "It's so funny. Everybody thinks the interview is shot at my house and then my friend Ted Sarandos who runs Netflix, everybody thought they shot it at his house.
He then claimed that he thought the explosive interview was filmed at Orpah Winfrey's home. He said, "Here's my thing and I have no idea, I think they just plain old shot it at Oprah's. I swear to you, and they just said it was a mystery location."
It is widely known that Oprah is a neighbor of Prince Harry and Meghan's and the three discussed their close proximity in their explosive tell-all interview. It was this interview when the public heard the shocking comments about Archie that made Oprah gasp in horror. It was also during this interview that Oprah revealed even she was surprised that Meghan and Harry went 'all the way there.'