Princess Eugenie reveals her trick for cooling down in the heatwave with adorable throwback snap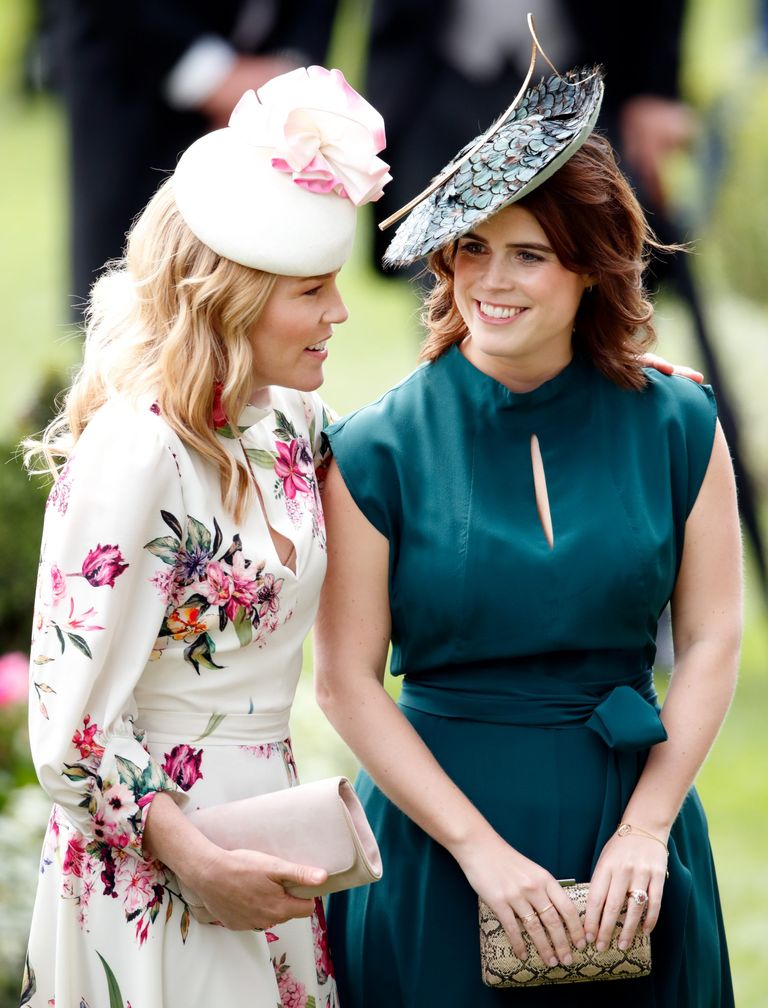 We are right there with you, Eugenie!
Princess Eugenie took to Instagram to share an adorable throwback yesterday - and with it, a brilliant tip for handling the heatwave. The UK has seen temperatures soar up to 36 degrees this past week, with Brits turning to a whole host of coping mechanisms to try and stay cool.
As it turns out, Eugenie herself has a simple solution for us.
'Stay cool and eat ice cream! #flashbackfriday,' she told her followers, alongside a sweet childhood pic. How cute!
The sweet throwback photographs shows a young Eugenie wearing oversized sunglasses, while the next photograph shows the Princess enjoying some ice-cream in her buggy.
Fans loved the sweet snap, eager to comment on the picture.
'You are so real and believable .... such a breath of fresh air,' said one follower.
MORE:Princess Eugenie might choose to wait to have a baby for this heartbreaking reason
'Every time I see these behind the scenes photos I am grateful for you that you got to live a childhood away from the cameras ❤️' wrote another.
Other fans of the Princess were keen to compliment her fashion style, writing, 'Uber cool now and then ❤️❤️' and 'Aww cute picture of you all stylin'.
'The jean jacket 🙌🏻 ,' said a third.
The cute photo is the latest in a series of recent nostalgic pictures from the royal, who recently posted a picture of her parents on their wedding day.
'Who else has ever forgotten to congratulate their parents on their wedding anniversary,' she said in the caption.
MORE:Princesses Beatrice and Eugenie pictured dancing the night away at Celine Dion concert
'I'm a day late but I wanted to celebrate my parents getting married 33 years ago... Thank you for always being the best of friends and bringing us up together.'
How lovely!
Prince Andrew and Sarah Ferguson divorced in 1996, but have remained great friends and maintain that they have a harmonious family unit. The couple are even reported to still share a residence together at the Royal Lodge in Windsor.