Princess Diana's 'secret' trip to Australia before committing to Prince Charles revealed
Princess Diana went to 'clear her head'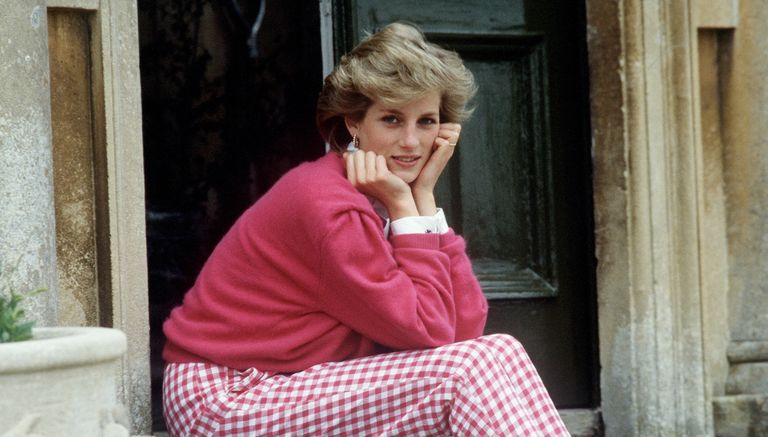 (Image credit: Tim Graham Photo Library via Getty Images)
Princess Diana always adored Australia, and now it's been revealed the Princess of Wales took a "secret" trip in 1981, shortly before becoming engaged to Prince Charles. 
Princess Diana took several public trips to Australia, including the royal tour documented in Netflix's The Crown.
It has now emerged Princess Diana took a "secret" break to Australia in 1981 to "clear her head" before announcing her engagement to Prince Charles, four years after Princess Diana and Prince Charles first met.
---
Princess Diana always had a fondness for Australia—visiting on several royal tours during her time in the royal family.
But now it has been revealed that the Princess of Wales took one trip to the commonwealth country that went under the radar. 
According to Yahoo! Australia, Princess Diana snuck off for a "secret" visit in 1981, just months before announcing her engagement to Prince Charles, in which she actually re-designed her engagement ring.
It is thought the late Princess visited her mother, Frances Shand Kydd—who split her time between Yass, New South Wales, the Scottish island of Seil and London following her marriage to Peter Shand Kydd.
Princess Diana and Prince Charles formally announced their engagement on February 24 1981, but this suggests the eldest of Queen Elizabeth's children may have popped the question earlier in February, leaving Princess Diana with time to "think seriously" about this next step.
According to royal commentator Tina Brown's biography The Diana Chronicles, Diana's whirlwind trip to Australia was heavily instigated by her mother, who had her own reservations about the royal wedding. 
"[She] whisked Diana off to a remote hideout in Australia to throw off the press and make her think more seriously about the momentous step," Brown reveals in the book. 
At the time, Frances denied reports that Diana was in Australia in a bid to throw the press of the scent. 
"Our daughter is certainly on holiday, but not in Australia or the United Kingdom," she told reporters.
Brown is not the first person to suggest Princess Diana spent some in Australia that summer.
Margy Nyholm—who owned a fish-and-chip shop in New South Wales also confirmed she served the Princess of Wales numerous times during the summer of 1981.
Margy told Good Weekend, "She was attempting to be incognito, but instead she stood out.
"She was a very tall girl, young with very white skin. She wore a scarf, big dark glasses and a beach coat.
"She wouldn't make eye contact. There was a fragility about her. A beautiful-looking woman, but not a happy one."
It's been 24 years since Princess Diana tragically passed away, but her memory is still being kept alive.
Prince Harry and Meghan Markle welcomed their second child last week, a daughter named Lilibet Diana Mountbatten Windsor—a nod to the late Princess, albeit a tribute Prince Harry was "wary" of for this heartbreaking reason. 
Georgia studied Print Journalism at university in Nottingham, England before going on to work on several leading celebrity magazines, as well as freelance writing for international magazine Grazia Middle East. An enthusiastic, hard-working and ambitious writer, Georgia recently launched her own communications consultancy, farq media. As Director and Founder, Georgia helps businesses with their Public Relations strategy, as well as influencer and celebrity marketing. She also represents several influencers of her own. She lives with this motto in mind; "if your dreams don't scare you, they aren't big enough."