Prince William has revealed he loves watching this popular BBC drama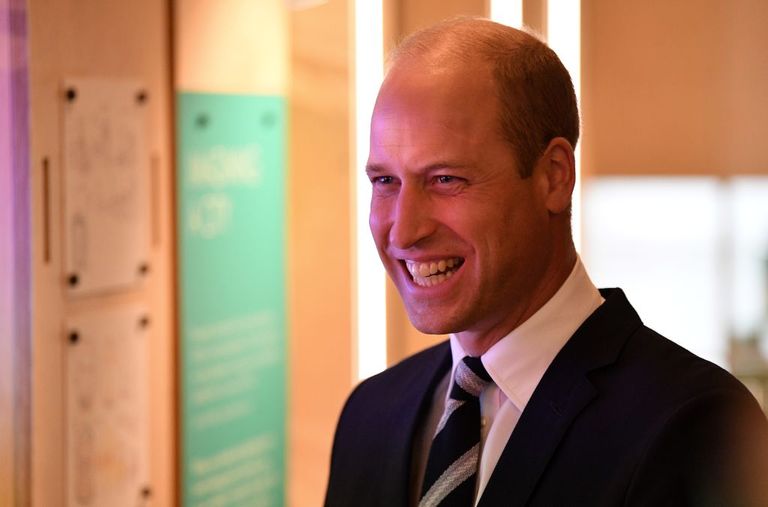 (Image credit: Getty Images)
When Prince William busy doing royal engagements, it seems he likes to unwind in front of the TV just like everybody.
During an opening of BAFTA's new venue, Prince William revealed he's a big fan of a certain BBC drama.
The Duke of Cambridge met some of the BAFTA's Prince William Scholars whilst he was there.
As he launched the Behind the Screens exhibition, the Duke of Cambridge told cast and crew members that he was a big fan of BBC drama Killing Eve. Let's face it, who isn't?!
Prince William has been President of BAFTA since 2010, and had the opportunity to view a range of scripts, storyboards and costumes from films, games and TV productions over the past 75 years.
This included Killing Eve, Oscar-winning film The Favourite, and children's favourite The Clangers. In fact, the Duke was given a pair of pyjamas worn by Villanelle in Killing Eve, and a toy Clanger for Princess Charlotte.
Killing Eve series producer Sally Woodward Gentle and costume designer said: "Apparently he has watched it all, we didn't test him, but he did say it was quite a final ending to series two. So at least he watched the last three minutes of the last episode!"
She continued: "He said he loved it. He talked about the dark humour of it, and Jodie and Sandra, how amazing they both are. And he talked about the humour you can get through the costumes, which is what Phoebe de Gaye is so clever at."
Prince William also attended a special reception, allowing him to meet scholars who took part in Prince William Scholarships in Film, Games and Television programme, as ran by BAFTA. He shared this experience to Instagram, on the Kensington Royal account.
MORE: Duchess of Sussex shares beautiful tribute and new picture of Master Archie to mark Prince Harry's birthday
The Duke's official statement read: "I had the pleasure of meeting [at BAFTA Piccadilly] some of BAFTA's Prince William Scholars 🎓 and was delighted to hear first-hand how the scholarship has benefitted their careers."