Clarence House share new portraits of Prince Charles and Camilla as they celebrate very special moment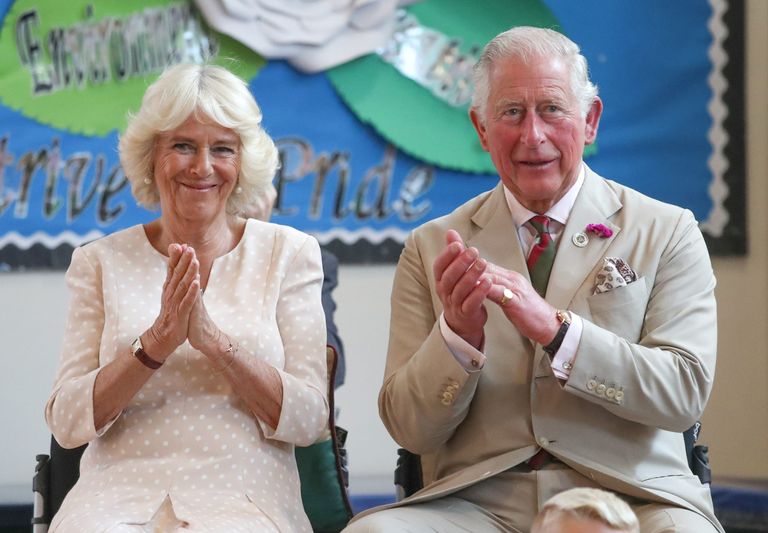 By Amy Hunt
Two impressive new portraits of Prince Charles and the Duchess of Cornwall have been released, to mark a special moment in the couple's lives.
One image seems Prince Charles alone, in a rather solemn pose as he looks away from the camera.
And the next, taken by royal photographer Chris Jackson, shows both Charles and Camilla looking totally relaxed and happy, as they spent time in Wales this week. You can see the photo HERE.
MORE:Princess Eugenie reveals the important change she's made to her life recently
The pictures were taken and released to commemorate an important moment for Prince Charles - 50 years in fact since his investiture as the Prince of Wales.
After the photograph of Charles was posted on the Clarence House social media pages, royal fans were quick to congratulate him on an impressive achievement.
One said, 'What an achievement your Royal Highness 👌', while another commented, 'Love Prince Charles. He will make a great king. Totally committed to his role as Prince of Wales.'
Others praised the photo, saying it was a great image of the future monarch. One fan said, 'What a great picture! Just perfect.'
MORE:Carole Middleton takes style inspiration from daughter Catherine with stunning white Wimbledon outfit
Charles' investiture as Prince of Wales happened back in 1969, when he was just 21. The ceremony took place at Caernarfon Castle, in Wales, and occured 11 years after he was originally given the title, as he was so young at the time when his mother became the Queen.
To date, Prince Charles is the longest-serving Prince of Wales, so celebrating 50 years since his investiture is sure to have been a special time for both him and Camilla over the last few weeks.
To mark the big milestone for him, Prince Charles and Camilla have been busy touring Wales over the last few days. Most recently, the couple stopped off in New Tredegar, to meet with local school children there.
Prince Charles and Camilla have also spent time in Cardiff and Swansea during their annual week of celebrations in Wales.