Meghan Markle's words to describe Prince Harry after their first date
Meghan Markle's description of Prince Harry after their first date was so sweet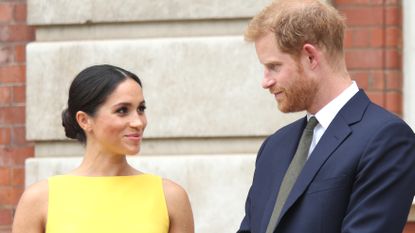 (Image credit: Getty Images)
The words Meghan Markle used to describe Prince Harry after their very first date are said to have been revealed by a royal pro.
---
With Prince Harry having recently shared details of the moment he knew Meghan Markle was his soulmate, a brand new royal biography has given fans an insight into the early days of the Duke and Duchess of Sussex's romance.
Having being set up by mutual friend Violet von Westenholtz, Harry and Meghan met at London's Dean Street Townhouse.
The pair reportedly hit it off instantly, with Meghan, who was starring in Suits at the time, having given a shimmering review of her date with Harry when it was over.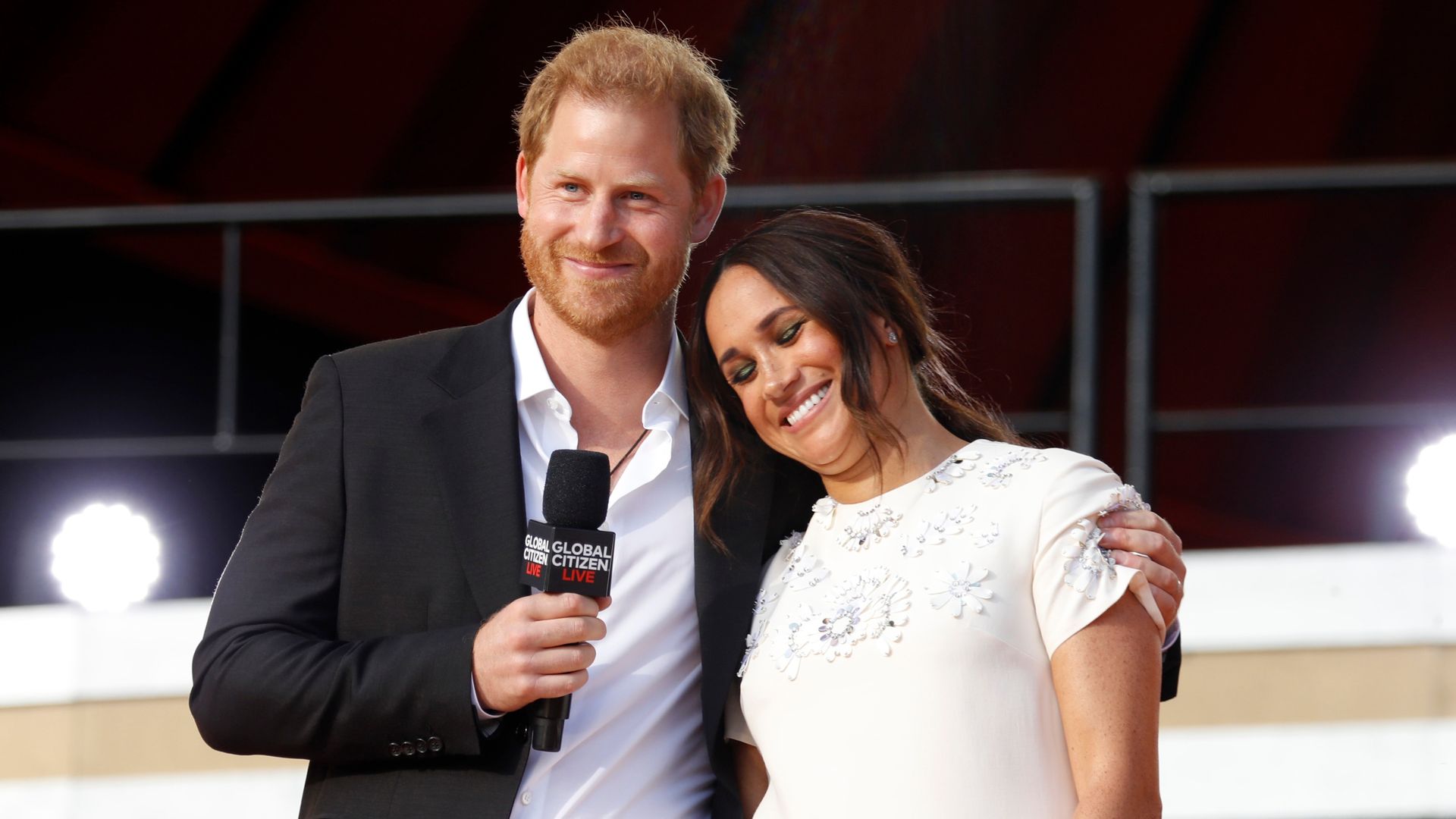 According to Andrew Morton's new book, Revenge: Meghan, Harry and the War between the Windsors, Meghan called her talent manager Gina Nelthorpe-Cowne to share the gossip from the date.
With Morton claiming Meghan and Gina were like "excitable teenagers", the Duchess of Sussex reportedly said, "He's lovely, adorable and such a gentleman."
Meghan and Harry reminisced on their first encounter during their much-anticipated engagement interview in 2017.
Confessing that they knew nothing about each other prior to meeting, the pair admitted it was a bonus.
"I think for both of us though, it was, it was really refreshing because given that I didn't know a lot about him. Everything that I've learned about him, I learned through him," Meghan said at the time.
As opposed to having grown up around different news stories, or tabloids, or whatever else. Anything I learned about him and his family was what he would share with me. And, vice versa. So for both of us, it was just a really authentic and organic way to get to know each other."