The romantic hideaway where Kate Middleton and Prince William's relationship blossomed
Kate and William spent time in a romantic secluded cottage when they first began dating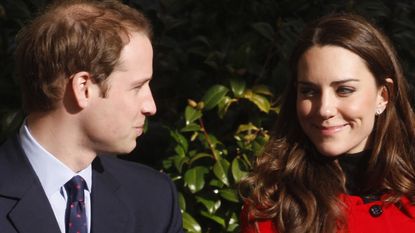 (Image credit: Getty Images)
Kate Middleton and Prince William spent romantic getaways together in a private cottage on the Queen's Balmoral Estate in the early days of their relationship.
Kate Middleton and Prince William have had access to various royal residences over the course of their relationship, famously raising their children between Kensington Palace and Amner Hall.
But when they were young lovebirds, the pair spent quality time together in a romantic cottage in the Scottish countryside.
---
Having met at the University of St Andrews as young students, Kate Middleton and Prince William quickly found romance after becoming close friends.
And in the early days of their love story, the pair spent time in a special place where their relationship blossomed.
It's believed the Duke and Duchess of Cambridge, who married in April 2011, would holiday at Tam-na-Ghar cottage during the university breaks and enjoy time together in the country, with Kate and William reportedly having spent some of their happiest times together there.
Prince William and Kate opened up about the early days of their journey to marriage during their 2010 engagement interview, after the future King popped the question during a special trip away to Kenya.
"We obviously met at university - at St Andrews we were friends for over a year first and it just sort of blossomed from then on," William recalled when asked about their relationship during the sit-down chat with Tom Bradby.
"We just spent more time with each other had a good giggle, had lots of fun and realised we shared the same interests and had a really good time."
"She's got a really naughty sense of humour, which kind of helps me because I've got a really dry sense of humour, so it was good fun, we had a really good laugh and things happened," William swooned over his future wife at the time.