The Duchess of Sussex made a very special secret visit before first official engagement after break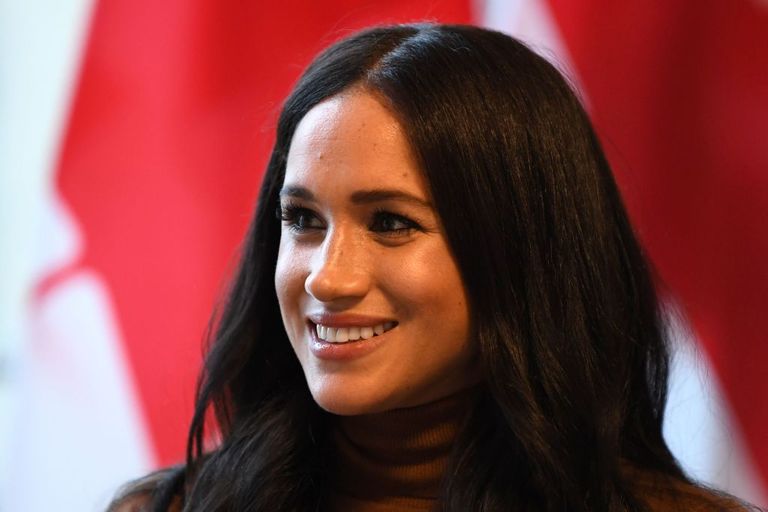 (Image credit: POOL/AFP via Getty Images)
On Tuesday, the Duke and Duchess of Sussex returned to work following their Christmas break.
The Duke and Duchess of Sussex attended a royal engagement at Canada House, marking their first official visit of the new year.
But it was later revealed that Duchess Meghan made a private visit to the Hubb Community Kitchen in West London before arriving.
In 2018, Duchess Meghan visited women from the Hubb Community Kitchen, whose community was affected by the Grenfell Tower fire. This marked the Duchess' first solo project as a new member of the royal family.
Duchess Meghan wrote a foreword for the community's cookbook, Together, as well as helping to prepare food for guests during the launch of the book at Kensington Palace. Prince Harry and the Duchess' mother, Doria Ragland, were also in attendance.
Following her collaboration with the Community Group, Duchess Meghan has been making regular private visits since early January. Her most recent public visit was November 2018, where she learned how funds raised from the cookbook were making a difference.
According to The Telegraph, the Together cookbook raised £557,638 to help Grenfell survivors. The book sold 130,000 copies worldwide, with the women who worked on it gaining 23 qualifications.
A royal report at the time stated, 'In her first programme with The Royal Foundation, The Duchess of Sussex worked closely with the women she'd met at the Hubb Community Kitchen.
'As she established her new home in London, Her Royal Highness saw the power and vibrancy of this community and suggested they create a cookbook together to raise money.
'The proceeds have already provided funding to renovate the kitchen and enable it to open throughout the week. By March 2019, 130,000 copies of the Together Cookbook had been sold worldwide.
'The women have been working with the social enterprise charity, UnLtd to develop their own plans and ideas to support others in the wider community.'