The real reason Harry and Meghan can't use the term 'royal' - and it has nothing to do with the Queen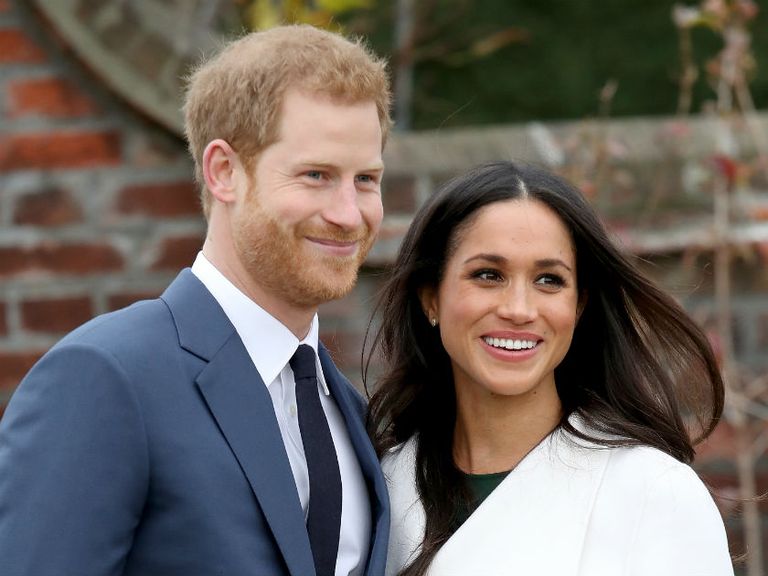 A royal commentator has revealed that Harry and Meghan were 'wrong' to claim that the Queen has 'no jurisdiction' over the word royal.
After the Queen banned them from using the term royal following their decision to step down as senior members of the Royal Family, Harry and Meghan released a scathing statement.
It read, 'While there is not any jurisdiction by The Monarchy or Cabinet Office over the use of the word 'Royal' overseas, The Duke and Duchess of Sussex do not intend to use 'Sussex Royal' or any iteration of the word 'Royal' in any territory (either within the UK or otherwise) when the transition occurs Spring 2020.'
But TV commentator Andrew Pierce says the Sussexes are wrong to suggest that it all comes from Her Majesty.
He said, 'Harry is incorrect to say this is just about the Queen and who owns the word "royal".'
Why can't Meghan and Harry use the term 'royal'?
Andrew continues, 'It was all set in something called the Paris Convention in 1883.
'Countries all around the world signed up to what words can be not borrowed, not used, not exploited.
'And that was followed by an Act of Parliament in 1977 and 1994.'
He adds, 'The Queen was merely following the law of the land.'
The Sussexes had spent thousands of pounds trademarking the name to use on various merchandising and documentation.
But they won't be able to do this after 31 March, when they officially step down as senior members of the Royal Family.
From 1 April, they will be represented via their UK foundation, rather than the Queen.