Duchess of Sussex shares beautiful tribute and new picture of Master Archie to mark Prince Harry's birthday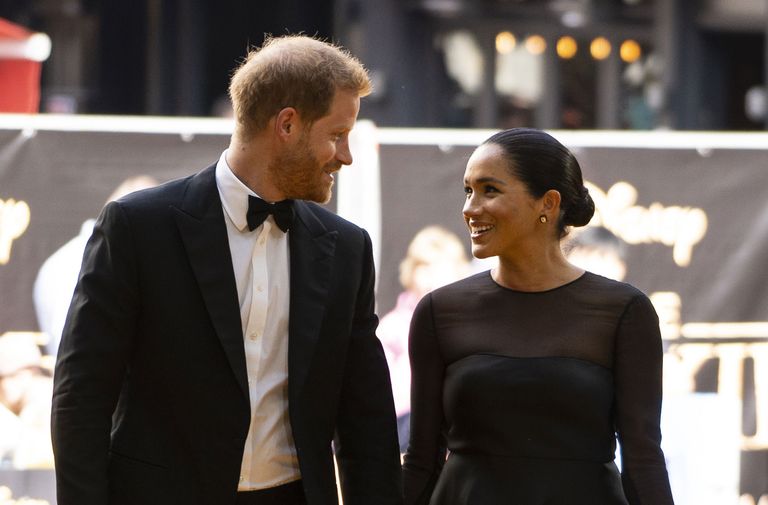 (Image credit: PA Images)
The Duchess of Sussex shared a beautiful tribute to mark Prince Harry's birthday - and it includes a brand new picture of Master Archie.
It's a very special day for Prince Harry, who celebrates his 35th birthday today.
While he's sure to be spoiled by his wife, the Duchess of Sussex, the Duke also received a lovely tribute from his little family on social media.
Alongside the collage of several pictures of Prince Harry, the caption read: "Wishing a very happy birthday to His Royal Highness Prince Harry, The Duke of Sussex!
"A birthday message from The Duchess of Sussex:
""Your service to the causes you care so deeply for inspires me every day. You are the best husband and most amazing dad to our son. We love you ❤️Happiest birthday!""
As well as a brand new photo of Master Archie and an old picture with Prince William, a nod to the late Princess Diana was also included with a picture of her holding a very young Prince Harry.
Royals fans couldn't help but remember the Princess in the comments, while wishing the Prince a happy birthday.
One said: 'Many many happy returns of the day to the most inspiring person and son of undoubtedly such an amazing angel princess Diana on earth. May you have many more 💐.'
Another commented: 'Happy birthday to the heir of Diana's legacy, Meghan's man and Archie's dad!!'
However, others also spotted that there was one person missing from the collage - Prince Charles.
One follower wrote: 'Poor Charles left out of the pic.'
READ MORE: Duchess Meghan's charity collection with Marks and Spencer and John Lewis has just been released
The Duke and Duchess of Cambridge also wished Prince Harry a happy birthday on the official Kensington Palace account.
Alongside a picture of Duke of Cambridge and Duke of Sussex, the message read: 'Wishing a very happy birthday to The Duke of Sussex today! 🎂'.
Happy birthday, Prince Harry!