The Duchess of Cornwall enjoyed a secret summer holiday ahead of royal break in Scotland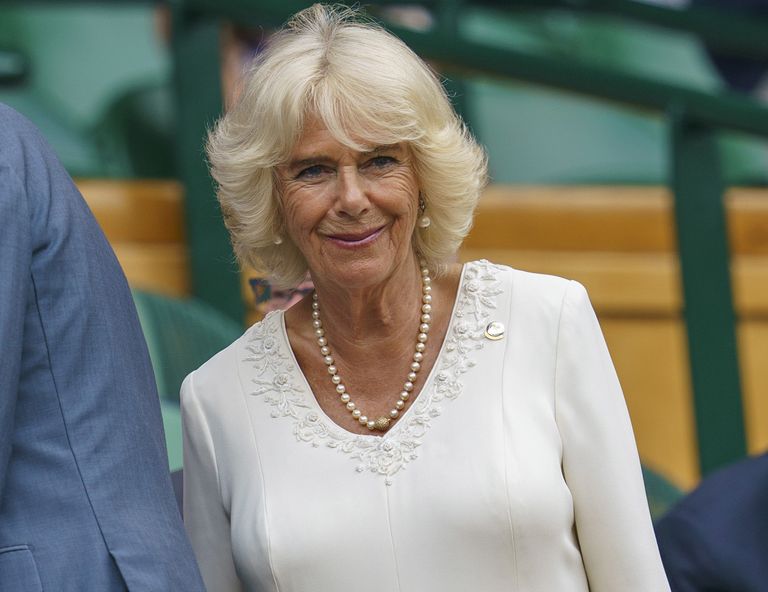 (Image credit: SIPA USA/PA Images)
The Duchess of Cornwall reportedly enjoyed a visit to Corfu
It's not known if Prince Charles accompanied his wife on the visit
This follows the royal news that The Queen had to delay her trip to Balmoral in order to meet the new prime minister Boris Johnson
Royal fans will know that Camilla, Duchess of Cornwall will be heading to Scotland to spend some time at Balmoral, but she recently enjoyed a sunnier holiday abroad.
According to The Greek City Times, Duchess Camilla travelled to Corfu last Wednesday on a British Airways flight that landed on the island at 4:30pm.
The Duchess was accompanied by her party, and was taken by boat from the Mayor's Step in Garista to the Rothschild Villa in Kerasia. This villa is where Duchess Camilla and husband Prince Charles usually stay when they visit the island.
As you can imagine, the villa is incredibly glamorous and has been nicknamed the 'Kensington Summer Palace'. It features an outdoor pool and is surrounded by age-old pine trees, greenery and even waterfalls.
MORE: Princess Eugenie is the first member of theroyal family to do THIS
MORE: Marks & Spencer is selling a replica of Duchess Meghan's christening outfit
It is not known if Prince Charles accompanied the Duchess of Cornwall to the island, but he was seen carrying out engagements in Scotland at the Mey Highland Games.
The Prince was spotted in traditional tartan as he enjoyed a day of Highland games, and even helped to judge some of the contests and present prizes to the winners.
The royal couple usually spend a few weeks of their summer in Birkhall, which is a few minutes drive from the Queen's Balmoral Castle. Prince Charles inherited the 18th century property from his grandmother when she died in 2002.
Since then, he's been very fond of the home and even spent his honeymoon with Camilla there.
Other members of the royal family expected to visit Balmoral Castle include the Duke and Duchess of Cambridge and family, the Duke and Duchess of Sussex and baby Archie, and the Duke of York and his daughters, Princesses Eugenie and Beatrice.