Duchess Catherine's latest project is record breaking and the results are almost in
Duchess Catherine has revealed the astonishing number of responses it's received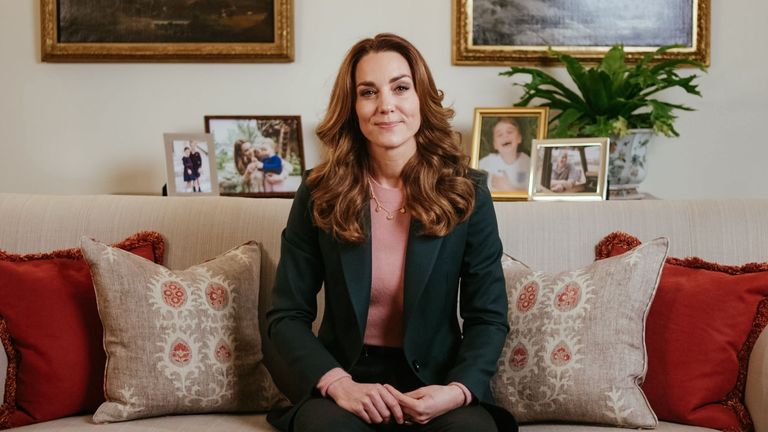 (Image credit: Photo by Kensington Palace via Getty Images)
The Duchess of Cambridge is known for her passion for different projects, but none more so than her latest.
Duchess Catherine has revealed on Instagram the astonishing number of people who responded to her early years survey.
The 5 Big Questions on the Under 5s questionnaire results are due to be announced on Friday.
Launched in early 2020, the 5 Big Questions on the Under 5s survey has already broken a record with its unparalleled success.
What is Duchess Catherine's survey about and why is it record-breaking?
The 5 Big Questions on the Under 5s' survey looks into the early years of children's lives. This week, the Duchess of Cambridge took to the Kensington Royal Instagram to announce that the questionnaire had received more than 500,000 responses.
This is the largest public response to a survey of its kind on record. Catherine has also remarked upon how it is "the UK's biggest ever study on the early years", making the number of responses all the more significant.
The Managing Director of Public Affairs at Ispsos MORI, the company that carried out the study, was just as delighted by the response. She explained that despite the fact that the company had been conducting public research for over 50 years, they'd "never seen a response like we did when the 5 Big Questions was launched."
When will the Duchess' survey results be revealed?
The Duchess of Cambridge acknowledged the astonishing number of responses on Instagram as she prepares to share the full findings and 5 Big Insights they've discovered on Friday. Catherine is also inviting questions from the public about the project.
She also acknowledged the huge strain the pandemic has placed upon families up and down the country. The Duchess stated: "This year has been a hugely challenging time for us all and there hasn't been a more important time to talk about families."
Speaking encouragingly about the future, she added: "This is just the beginning and I want to thank you for starting a conversation, because we're all on this journey together."
And it seems that when it comes to early years development, Duchess Catherine is definitely not stopping there. This project is part of a larger early years research project that The Royal Foundation of The Duke and Duchess of Cambridge has been undertaking.
We look forward to hearing the results of The Big 5 on Friday!