Jennifer Garner gives us the dose of nostalgia we need by reenacting this iconic '13 Going on 30' scene
Showing us that the 2004 rom-com is still relevant today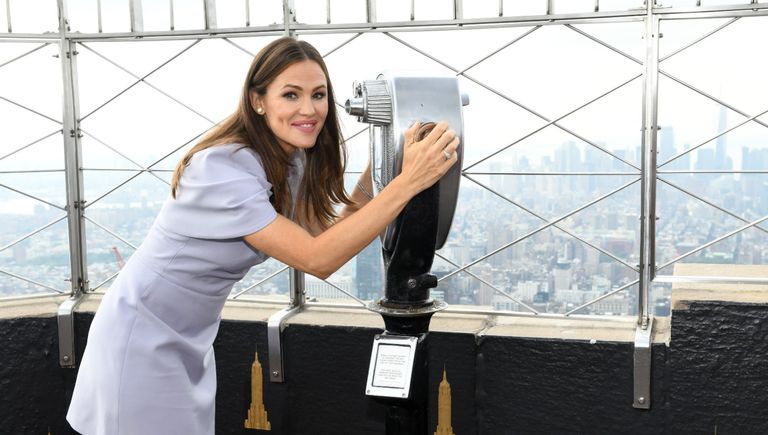 (Image credit: Noam Galai/Getty Images for Save The Children)
Jennifer Garner is known as one of the rom-com queens for her role in the 2004 movie 13 Going on 30. While it's been a while since the movie was released, Jennifer recently relived one of the most popular scenes from the movie.
While on the set for her most recent movie, Yes Day, one of the child actors asked if the two could do the famous Thriller dance together. Jennifer was excited to do so and paid homage to the rom-com with a video of the two doing the well-known choreography.
More from woman&home:
• The best dresses for unpredictable spring weather
• The best hair dryer brushes for effortless styling
• The best volumizing mascara for a bold look
In Jennifer's Instagram post, she captions, "She had one big ask of me: For everyone to see us dance Thriller together. Does this work for you, cutie-patootie? (So many amazing kids in and behind the scenes, I'm proud of all of you)."
The movie 13 Going on 30 starred Jennifer as the 30-year-old version of Jenna Rink, who, on her 13th birthday, wishes she could be 30-years-old. When her wish is granted, she realizes adulthood isn't the fairytale she always imagined it'd be.
While the Thriller dance has come to be a fan-favorite scene, back in 2018, Jennifer's co-star from the movie, Judy Greer, spoke with TODAY to reflect on the movie and filming that particular scene.
"It was really hard to learn that dance, and the first, like, four hours that we were doing it, it was super fun," said Judy. "And then every minute after that, I was, like, 'OK, I'm good, I don't need to ever hear this song again for the rest of my life.' And we are coming up upon the holiday season, where I will get to hear that song so much. And every time, I'll immediately start to get hot, and my legs will start to get sore. Even if I'm just sitting in a chair."
A decade later and the movie is still widely popular, and Judy believes it's thanks to the story's relatable message and her co-star Jennifer.
"I think people still love '13 Going on 30' because everyone can relate to wanting to go back and try it a different way. It's still so fun, and the humor holds up, and who doesn't love Jennifer Garner?"
Rylee is a digital news writer for woman&home and My Imperfect Life. She covers everything from beauty and fashion trends to celebrity and entertainment news.