James Martin shows off his stunning garden and fans are very impressed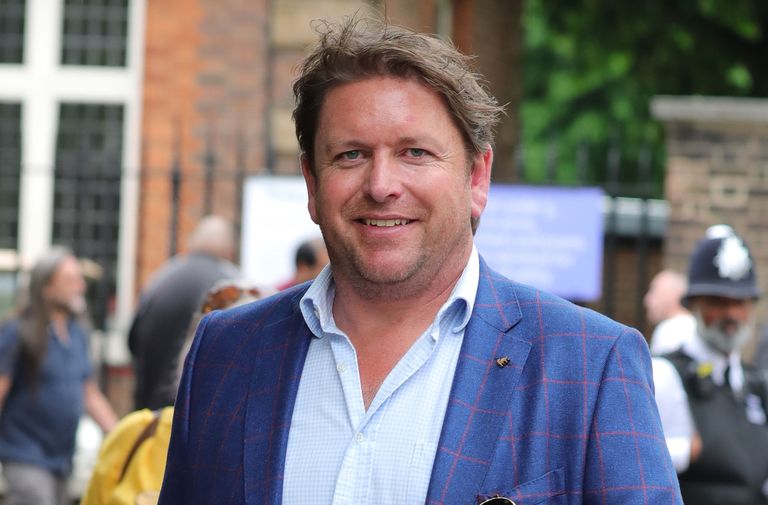 James Martin has showed off his stunning garden in a new picture, and fans are very impressed!
The TV chef has been self isolating at home like the rest of the country, and he's shared plenty of pictures of the delicious dishes he's been whipping up during lockdown.
Ahead of appearing on This Morning today, James shared a glimpse of his lovely garden – and fans are very impressed!
He wrote alongside the picture, 'All set! Cooking on @thismorning at 10.45ish and 11.45ish...two dishes one vegetarian and one mixed grill'.
Fans were quick to gush about his gorgeous outdoor area, with plenty of trees and fresh produce growing.
READ MORE: James Martin shares stunning result of kitchen renovation
'Love your garden', one fan said, while another wrote, 'It's so looking delicious amazing l can't wait and beautiful gardening James love it xxxxx 🌾🌿😍❤️'.
A third added, 'A wonderful garden and amazing food, thank you so much james for sharing your house, garden and food with us, thank you very much, I wish you a lot of love, happy and nice days 💖🥰🤗😘🌞🍺🙏'.
The TV star has been very busy during lockdown, as he's been doing his part in helping his community.
Speaking on Good Morning Britain, he revealed he cooked 3,000 bags of pasta and gave them to people in his village.
"I grabbed a big pasta machine, we've got this big industrial pasta machine, brought it back to my house and because we've got a bakery I grabbed whatever flour I could, whatever eggs I could, whatever semolina flour I could and rather than just deliver 25 kilo bags of flour, I thought I'd transform it into stuff", he said.
"So I set about doing pasta and it's just gone a bit crazy. Over 1000 kilos I've made now. Tonnes and tonnes and tonnes of it. You make it, dry it out and bag it up.
"I thought I can't go around the village and drop it off, we've got a local Facebook page and where we live is probably eight or 10 miles from a supermarket so it's not the easiest thing for people of a certain age to go out and get supplies so I put a little post online saying for people to come and collect it from a little table outside the front of the gate and that was it, it's taken over from there."