James Cordon reveals his children have playdates with Prince Harry and Meghan Markle's kids
The TV show host talked about his relationship with the royal during an interview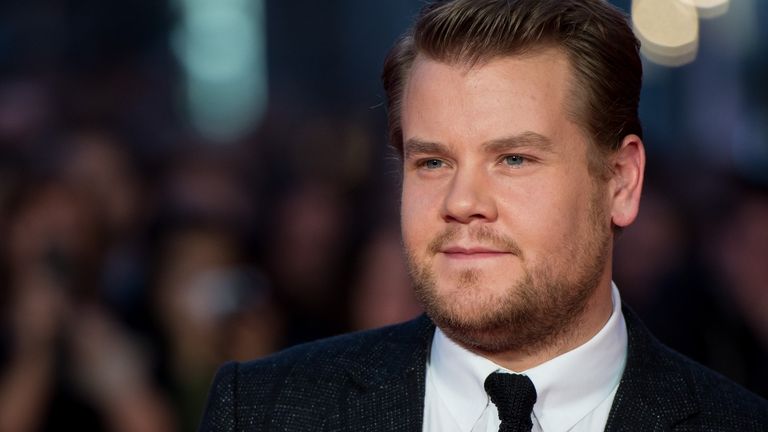 (Image credit: Getty)
Playdates are a normal occurrence when you have children - but James Corden's kids have been hanging out with some very famous heirs to the throne.
The Late Late Show host spoke about play dates with Archie and Lillibet, Prince Harry and Meghan Markle's children, as he gave an interview to the Sun Newspaper about his decision to leave the US chat show.
Renowned for his celebrity Carpool karaoke skits the presenter and actor also spoke about what was next for his career and family.
The TV Presenter, who was one of the first to interview Prince Harry after he moved to the US with his family, admitted to hanging out with his new pals, and then said, "It was more a sort of play date scenario [with the kids]. Then we went out for dinner after, it was lovely. Obviously, I'm not telling you anymore."
And playdates aside he sounds as though James is a fan of the couple, even after their now-famous Oprah interview, "Obviously, I know Harry better than I know Meghan but I think it's really hard to judge or be judgmental," he said, "People process things and deal with things in different ways and that's OK, and it's all right to think whatever you think about somebody."
James also went on to say how much admiration and respect he had for the prince, who moved to the US last year with Meghan Markle and their son Archie.
In the interview James, who has been presenting the Late Late Show since 2015, also talked about what the future held for his career after finishing up the show.
"I want to spend more time with my family and I never wanted the show to feel like it had outstayed its welcome. We don't really know where we are going to be or what we are going to do — that's stuff we've got to figure out. But it will be nice to have some more flexibility, and it's exciting."
While the Gavin and Stacey actor also said he hoped to do more writing and hoped there would be more opportunities for him outside the chat show.
Last week it was revealed that despite their dispute with the royal family the couple will still attend The Queen's Platinum Jubilee celebrations - and are set to stay in this very fancy accommodation while they are over here.
Sarah is a freelance writer - writing across titles including Woman & Home, Fit & Well, Tech Radar and the BBC. Covering a variety of subjects, including the royals, celebrities and trends in beauty, fashion and wellness - her biggest passions are travel and fitness. She can normally be found trying out the latest fitness class or on a plane to an exotic destination (pandemic allowing) - or writing about either of them.