Carole Middleton said to be 'heartbroken' after receiving sad news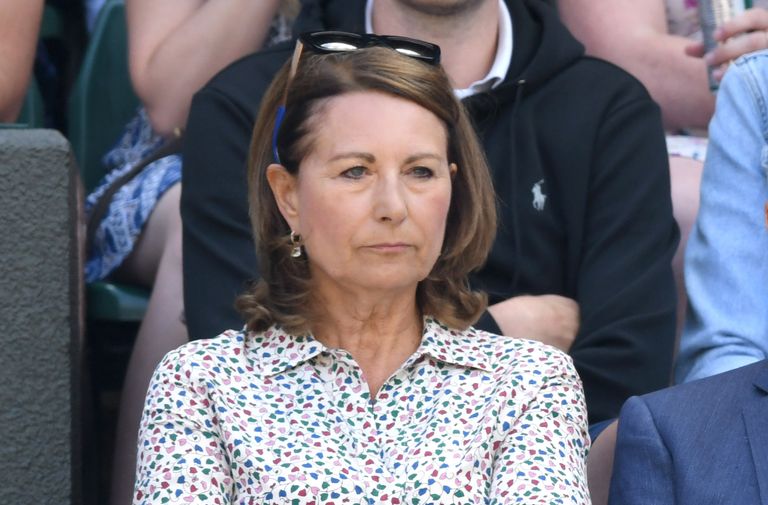 (Image credit: WireImage)
Carole Middleton is said to be heartbroken after the latest lockdown announcement.
The businesswoman is a proud grandmother and often looks after her grandchildren and accompanies them at events.
And like many other grandparents up and down the country, both Carole and Michael have been separated from their grandkids since lockdown begun – something that is made even harder when there's a milestone involved.
After it was confirmed that lockdown in UK will be extended for another few weeks, Carole is said to be 'heartbroken' that she can't celebrate Prince Louis' birthday in person, according to Australian magazine New Idea.
The little one is turning two on April 23, and just little than a week later, Princess Charlotte turns five, on May 2.
But despite being physically apart, the Middletons and the Cambridges are regularly keeping in touch using technology.
READ MORE: This is how the Duchess of Cambridge is keeping fit during lockdown
Catherine has recently her children love videochatting with their grandparents – even though Prince Louis loves pressing the red button and abruptly end calls.
"For some reason, he sees the red button and he always wants to press the red button," William said in a recent BBC interview.
"We've been talking to all the family online. And it's been a really good way of keeping in touch and seeing each other."
Catherine added, "It's so true. And I think your father and my parents and our families… have really loved keeping in touch with the children because it's really hard. It gets a bit hectic, I am not going to lie, with a 2-year-old."
"It's been ups and downs, like a lot of families self-isolating. George is much older than Louis is and things, but they are aware, I'm always surprised," Kate said. "And although you don't want to scare them and make it too overwhelming, I think it is appropriate to acknowledge it in the simple ways and age-appropriate ways."