Will there be a Bodyguard series 2? Creator Jed Mercurio 'going through logistics'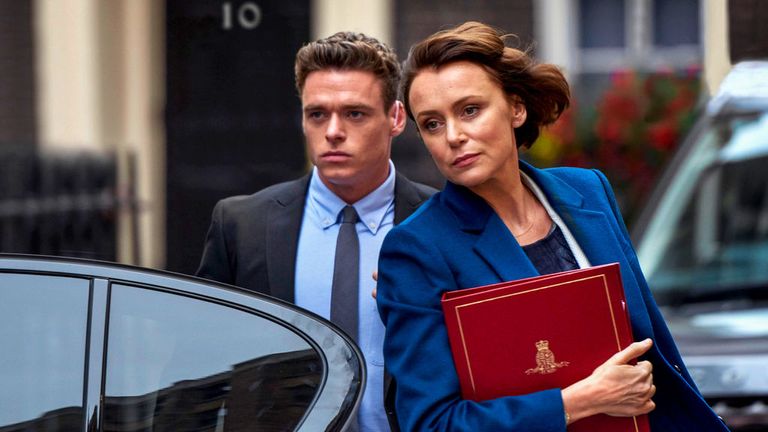 Great news for BBC fans, the show's creator has confirmed that Bodyguard series two could be hitting our screens soon.
Jed Mercurio, writer and creator of the popular BBC drama, spoke at a keynote event during Banff World Media Festival where he said, "We're in talks. We're going through the logistics of it".
The six-part political thriller followed Police Sergeant David Budd, a war veteran suffering from PTSD, who is assigned to protect Home Secretary Julia Montague, whose politics he despises. If you haven't seen it yet, it's pretty heavy stuff.
Keeley Hawes and Richard Madden were both commended for their lead roles, with Madden winning a Golden Globe for his 'convincing portrayal', with many eager to see him back for a potential Bodyguard series two.
A second series has not yet been officially greenlit, but we're hoping the broadcaster agrees to it. After all, it was their most watched show since 2008, which is quite the achievement.
MORE: BBC's Bodyguard creator reveals the truth about the fate of this major character
Richard Madden, who plays David Budd, has reportedly been in talks with the show regarding Bodyguard's second series. Speaking about the possibly of more episodes, he said, "We never intended to make another one and I don't know, I'm excited to see what he's got."
"You cannot jump into it. David Budd definitely needs a vacation after that. He's not going to go back to work, is he?" Madden teased, hinting at what happened in the series finale.
MORE: Bodyguard actress Keeley Hawes discusses struggle with depression – and the trick she uses to manage it
If the show does make a return, we'd be interested to see where it goes from here. If you're looking for something to binge watch in the meantime, why not check out our summer TV guide?
Despite the huge critical success of Bodyguard, Mercurio admitted he was 'shocked' by just how well the series was received by audiences. "I know there's an adage that your failure should be surprising. But the level of success was surprising."
We don't know about you, but we're eager to see Bodyguard back on our screens again. What do you think could happen in Bodyguard series two?