Madonna labeled 'control freak' by closest family member—'I needed to be completely independent'
Madonna was reportedly determined her children would not grow up like other 'famous' kids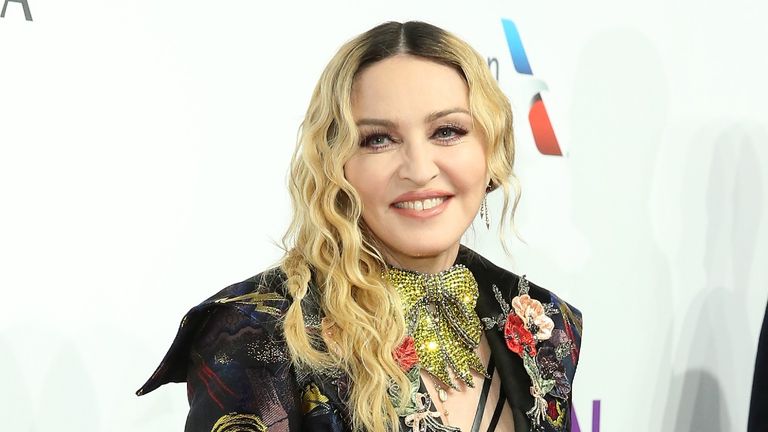 (Image credit: Photo by Monica Schipper/WireImage via Getty)
Madonna might be the glamorous Queen of Pop to her millions of fans, but according to her daughter Lourdes Leon, the music icon is a "control freak".
Madonna continues to entertain and intrigue us all with her Madonna Madame X documentary and a look that recently sent fans into a frenzy at the MTV awards. Now her eldest child, Lourdes Leon, got candid during an eye-opening new chat with Interview Magazine as she opened up to actor Debi Mazar about life with her famous mom. The star, who has appeared in campaigns for the likes of Stella McCartney and Converse, revealed that her "privileged" upbringing was also quite "controlled".
Following Debi's remark that she'd read Lourdes paid for her own college tuition and apartment, Lourdes explained, "We don't get any handouts in my family. Obviously, I grew up with extreme privilege. There's no denying that. But I think my mom saw all these other kids of famous people, and she was like, 'My kids are not going to be like this.'"
---
She seemed to suggest that Madonna's desire to see her kids grow up a different way to other A-list children could possibly have inspired her alleged "control freak" style of parenting.
"Also, I feel like if your parents pay for things, then it gives them leverage over you. My mom is such a control freak, and she has controlled me my whole life. I needed to be completely independent from her as soon as I graduated high school."
Though Lourdes might have been keen to go her own way, she certainly seemed to have been inspired by her mother's example. The model has previously studied at the University of Michigan, her mother's old alma mater.
Whilst Lourdes also graduated from LaGuardia School of Performing Arts in New York, where she is understood to have dated Timothée Chamalet, who has recently been spotted on set as Willy Wonka for his upcoming film.
Despite claiming her mother has a "control freak" approach, however, Lourdes also remarked upon how Madonna's attitude to money and fame has given her a sense of perspective.
When asked if she appreciated her "rigid" upbringing and which piece of advice from mom stuck with her the most, it seems Madonna impressed upon Lourdes a very simple but important message—money isn't everything!
"She said something to me recently that has really stuck with me. I've been so concerned with making a decent living, and wanting to live more luxuriously than I was when I first graduated and wasn't earning a lot of money," Lourdes said.
"She was like, 'Remember, this s*** is not real. It's not about the money or your face or how hot you look. It's about what you're bringing into the world and what you're going to leave behind.' That always shakes me awake when I get too caught up in everything."
And though Lourdes also expressed her belief she's "inherited her control issues" and "not her work ethic", she praised her mother's commitment to her career and the importance of the empowering message she sends to people everywhere.
She declared, "My experience with my mom's music has changed so much as I've gotten older, because I'm increasingly able to recognize how influential and amazing this woman is, and how empowering to other women and ahead of her time she has always been."
"I didn't fully comprehend that until I realized the importance of empowerment and what it means to be a woman. She's probably the hardest worker I've ever seen."