The best mystery books—full of secrets and intrigue—to read in 2021
The best mystery books cover tales of crime, betrayal, and detective work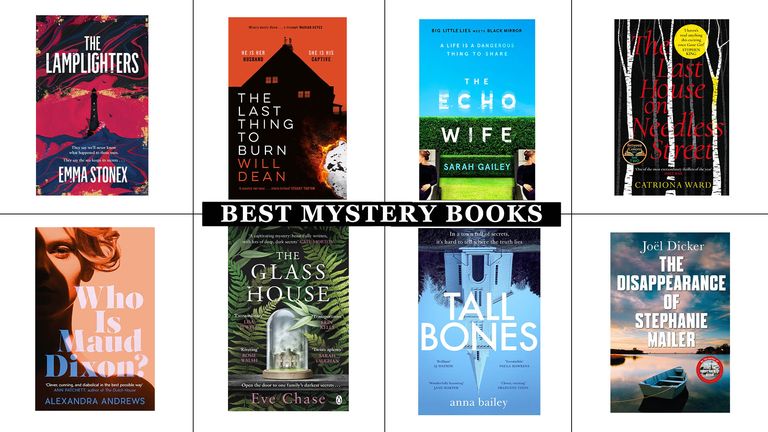 (Image credit: Future)
By Isabelle Broom published
The best mystery books both scare us and satisfy us in equal measure. After all, seeking reassurance from fear is something we can all relate to.
And just as we were soothed by the lovely outcomes of fairy tales in our youth or the best romance books into adulthood, so we search for more stories as adults that will confirm what we hope to be true: that mysteries will be solved and normality will resume.
It is no surprise, then, that whodunnits, whydunnits, and what-the-heck-dunnits continue to dominate the best selling book charts. Because no matter how macabre a tale might be (and a few on this list truly are), we can be sure that by the time the final page is turned on our best eReader, we will have all the answers – and perhaps have learned an important lesson along the way.
The best mystery books to read in 2021
There has never been a more pertinent time to lose yourself in one of the best mystery books, and these spring titles offer everything from ruthless ballerinas to dark family secrets, missing teenagers to modern retellings of Gothic classics, clone scientists, people trafficking and bodies buried in back gardens. Take your pick and start devouring, because these standout stories deserve your undivided attention.
---
---
---
---
---
---
---
---
---
---
---
---
---
---
---
---
---
---
---
---
---
---
---
Isabelle Broom is the author of eight escapist fiction novels. She won the Romantic Novelist's Association Best Contemporary Romance Novel award in 2019 and The Great British Write Off short story competition in 2015, with her winning entry, The Wedding Speech, later being adapted into a short film.
Following a degree in Media Arts from the University of West London, she spent an eventful summer working in a bar on a Greek island, became an avid traveller, and vowed to one day write stories set in all her favourite locations around the world. Before this dream became a reality, Isabelle spent a gloriously fun 11 years working at heat magazine,
As well as heading off on adventures abroad—a pastime she now gets to call 'research'—Isabelle is lucky enough to write book reviews and travel features on a freelance basis. To find out more about her novels—and her mildly chaotic Suffolk-based life—you can visit isabellebroom.com, follow her on Twitter and Instagram (@isabelle_broom) or search for Isabelle Broom Author on Facebook.