Guess what? You can get two Echo Dots for $50 during Amazon Prime Day—here's how to shop
If there's one thing you plan to buy this Amazon Prime Day, let it be the all-new Echo Dot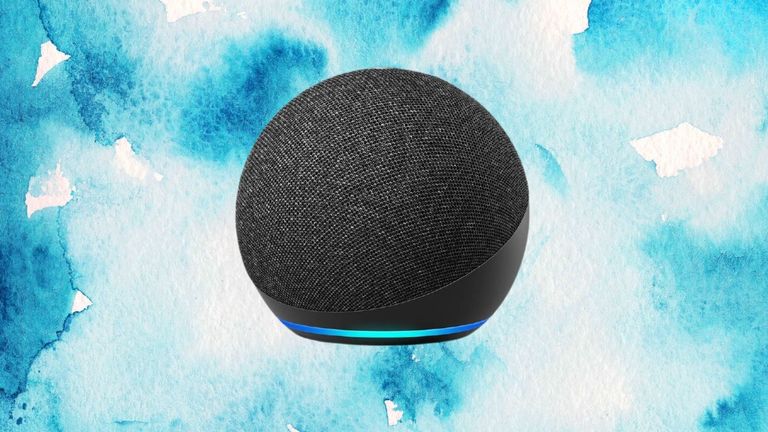 (Image credit: Future)
With Amazon Prime Day, unprecedented deals are the name of the game. Case in point: Shoppers can now buy two all-new Echo Dots for the price of one. For context, the Echo Dot, regularly priced at $49.99, is currently $24.99. Yup, you read that correctly.
In recent years, home and kitchen essentials have become all-the-rage, popularized by mainstream media, pundits, and, not surprisingly, shoppers who value simplicity and convenience. Be it best blenders, best induction pans, or best air purifiers, these devices improve our day-to-day routines in more ways than one, and have come to reinvent and elevate our approach to household chores (like cleaning the kitchen), entertainment, shopping—the list is endless.
Cue: The Echo Dot (4th Gen), a testament of this phenomenon as a do-it-all smart device with a loyal following. Albeit considerably entry-level, this iteration comes with impressive features that are easy to use whenever, wherever.
And lo and behold: Right now, you can snag this sphere-shaped gadget for half off. Amid the deep ravine of Prime Day deals, this one is slated to sell out, so act fast. Not to mention, this is the lowest price we've seen on the device since November 2020.
As it goes with Amazon devices, the Echo Dot carries a stampede of satisfied shoppers far and wide. Along with its sleek, modern profile, they love its enhanced sound quality. "First, let me say that the 3rd gen version was a MASSIVE improvement over the 2nd gen, with a substantial increase in speaker quality and volume. Like, a night and day difference," wrote one reviewer. "The processing of voice commands is FAR faster (my 3rd gen was taking a few seconds to process)."
Shoppers also love the updated Alexa voice integration as a useful resource. One shopper adds, "Since I met Alexa my life has changed. Home automation has gained great value in my life, and this seems to be the perfect match for my home. I have no complaints about the system and in fact, this evolution is faster in the start interface." Naturally, this is just one among many reviews that wax poetic about Alexa the Great. And we're excited to be part of that growing number, as should you. Happy bargain hunting!
Dominique (Dom) is a very online shopping writer at Woman & Home, where she covers products, sales/deals, and market news across categories. Before joining the team, she penned stories as an editorial fellow at Insider Reviews, the affiliate commerce team at Insider Inc./Business Insider. The bespectacled NJ transplant specializes in commerce journalism, women's lifestyle content, and hoarding makeup—much to her mother's dismay.
Her foray into storytelling began in the early aughts, the era in which she developed a passion for fiction writing and an aversion to math. This passion, along with many failed math exams, led her to Marist College, where she studied public relations, creative advertising, and English.
Aside from writing, she doodles in notebooks, crafts memes, and sleuths for homes out of her tax bracket on Zillow. Follow her adventures via the web:
Instagram: @dominiquemcintee / @drugstoredomi
LinkedIn: https://www.linkedin.com/in/dominique-mcintee-3a32ab9a/
To connect: dominique.mcintee@futurenet.com