62% of women find the pressure to look good unbearable
If a body is on the beach, it's beach-ready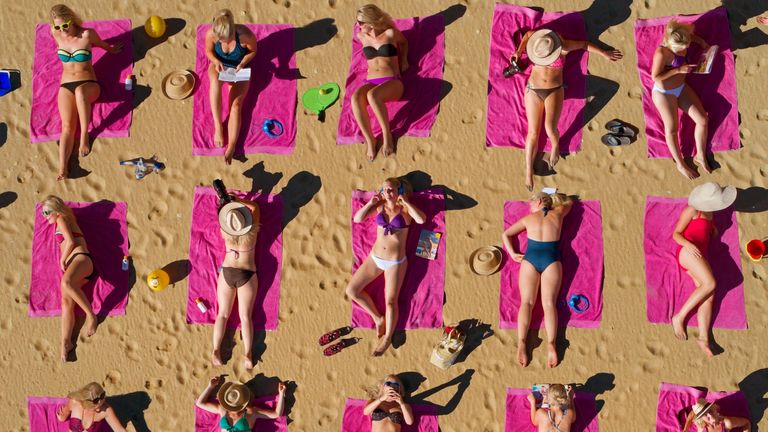 (Image credit: (Peter Cade, Getty))
Despite society coming on leaps and bounds, certain prejudices still exist in 2021, and body shaming is one of them.
An article by the Enquirer naming the 'best and worst beach bodies' caused outrage after being published earlier this month and acted as a stark reminder that attitudes need to change towards how bodies get discussed.
It's an issue that can affect everyone, with Friends star Lisa Kudrow recently opening up about feeling like a 'mountain of a woman' next to Jennifer Aniston and Courtney Cox. Even Sharon Stone's carefree bikini summer shot shows that some people expect bodies over a certain age to be less beach ready.
Plus size retailer Yours Clothing have decided to do something about it, launching a powerful new campaign titled 'Each Body Ready.'
Starring a diverse range of women who are proud to be themselves, the adverts show off their bodies, beautiful and untouched including natural scars, stretch marks and cellulite to champion that each body should feel comfortable in swimwear no matter what.
45% of women in the UK are size 16+, yet people these sizes make up only 2.2% of women in advertisements and in America that disparity looks even worse. The average woman in the states weighs 140 pounds and is 5'4", while the average fashion model weighs 117 pounds and is 5'11."
A spokesperson for Yours Clothing told woman&home, 'Inclusivity is so important in this industry and as a plus-size retailer, we want to lead the importance of this change.'
'Our campaign found that 57% of adults have never seen themselves represented in the media. This is why we're committed to representing all body types, so the everyday consumer can feel empowered. It's important to shed light on the fact that every body is beautiful and that no one needs to conform to typical beauty standards.'
'The more real images being posted are in hopes for people to feel more included paving the way for the women now and for the younger generations to come. Too many campaigns give unrealistic body expectations and don't represent the different sizes and shapes of women around the world. This campaign has been designed to highlight why the change is needed and why 2021 is the start of that change.'